Structured cabling, cloud computing, data center cooling addressed in e-book
Available for free download, the 61-page book also discusses cabling topology and cable management techniques.
Sep 7th, 2010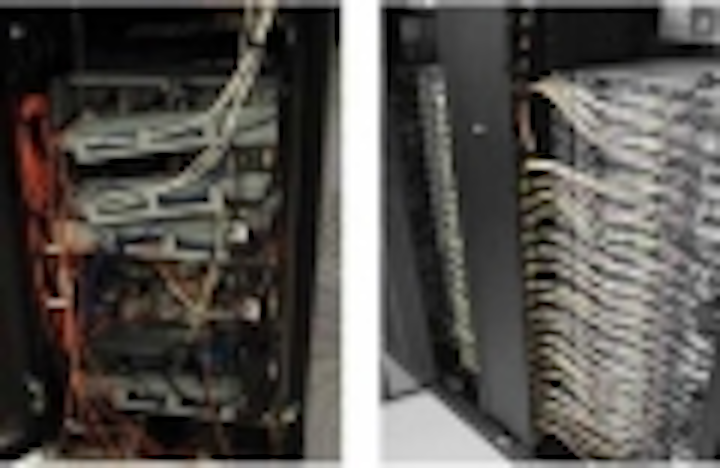 Structured cabling systems versus point-to-point cabling in data center environments is one of several cabling-related topics addressed in an e-book recently published by Siemon. The book, primarily authored by Carrie Higbie, also provides in-depth looks at topics including cloud computing and colocation facilities, physical layer intelligence and cooling best practices.
The book, entitled Deploying, Managing and Securing an Efficient Physical Infrastructure, is 61 pages in length and can be downloaded as a PDF document for free. It includes the following titled articles/chapters.
Strategies and Considerations for Cloud and Co-location Data Center Facility: Owners and Hosting Providers
Strategies and Considerations for Cloud and Co-location Data Center: Tenants
Point-to-Point versus Structured Cabling
Data Center Cooling Best Practices
Intelligence at the Physical Layer
Benefits of Screened and Shielded Cabling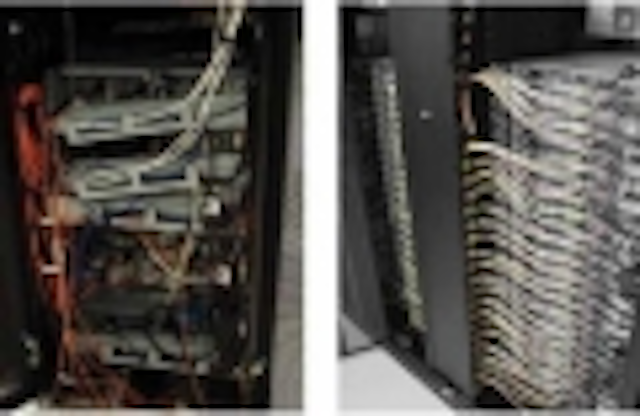 The image at right is taken from the chapter on Cloud and co-lo aimed at owners and hosting providers. The image shows issues that can develop with swing-arm cable managers (left) versus the use of zero-U vertical patching channels like the pictured VersaPod system from Siemon. Within that chapter, the book states: "The [Vertical Patch Panels] supply up to 12U of patching and cable management in the front and/or rear vertical space between two bayed cabinets without consuming critical horizontal mounting space. By utilizing the vertical space adjacent to the vertical mounting rails, the VPPs provide ideal patching proximity to active equipment, minimizing patch cord runs and slack congestion."
Download the e-book from Siemon.