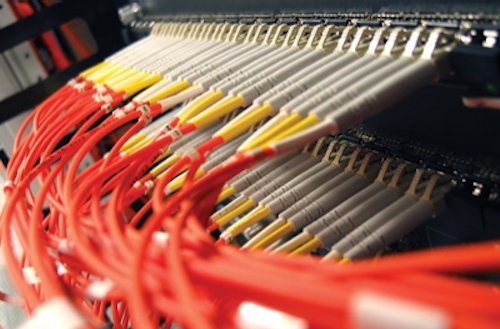 The city of Coral Springs, Florida runs a self-contained data center with its own A/C and fire-suppression systems.
For many a data center manager, the facility is a collection of cables and equipment, without much means to the madness. It works, yes, but is a noisy environment and very likely is not as efficient as it could be. Often the prospect of moving a data center to a new location, unhooking everything then hooking it back up again, fills data center managers with dread. Even worse is having to leave everything behind and start over again because the landlord deemed the data center a "leasehold improvement."
The concept of a self-contained data center, developed by Roger Gooch in 2007, has solved these issues for enterprise end users in many locations. The self-contained data center goes beyond the norm of a typical data center solution and takes into consideration society's mantra of "going green."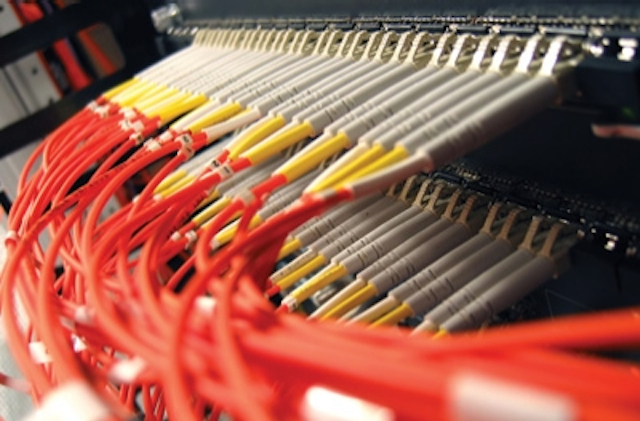 A self-contained data center, such as the Data Center in a Row shown here, can be set up in a facility with significantly reduced construction and permitting costs that would accompany a traditional data center layout.
Gooch's creation, called Data Center in a Row (DCR), is available through AFL Telecommunications. The City of Coral Springs, FL is one user of the system. Todd Bayley, network administrator for the city, needed a new data center solution and was looking for cost savings as well as energy efficiencies.
"The city required the installation of two computer racking systems in the public safety facility," Bayley said. "We awarded AFL Network Services the contract to install DCR."
The project's requirements were unique in that the space was not a traditional computer room environment. With no uninterruptible power supply (UPS) power, no fire suppression, and insufficient electrical capacity on the floor, Bayley sought a solution that took those issues into consideration. AFL installed the system in less than a month. Aside from building permits and inspections, the computer room was complete in less than four months.
"The DCR system allowed the city to save over $100,000 in costs by its unique and innovative design," claimed Bayley. Specifically, he says savings included the following.
A self-contained air-conditioning system, eliminating special room requirements
A self-contained fire-suppression system, which negated the need for a larger system that would cover many more square feet
A design that significantly reduced construction and permitting costs that otherwise would have been incurred
The DCR system offered the lowest installed cost, was more energy efficient than a standard setup, and was quieter, thereby eliminating the need to soundproof the room. The sprinkler system required no upgrade because the DCR system is sealed; backup cooling via built-in ventilating fans kept costs down because only the racks, not the entire room, were cooled. Most importantly, the unit required no special room construction so it could be placed in a multitude of city locations.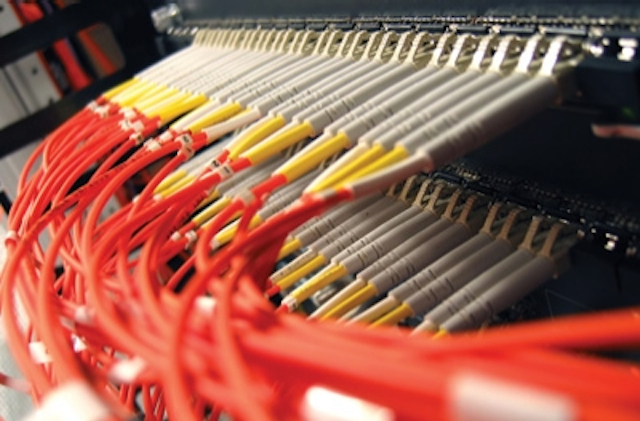 Within this setup are self-contained air-conditioning and fire-suppression systems that have proven to be cost-effective for users of closed-architecture data centers.
Spreading the word
Satisfied with the results of the installation in Coral Springs, Bayley approached the City of Miami with the objective to share a disaster-recovery site in order to keep costs within budget for both cities. One concern about sharing a site was the need for two completely independent systems confined within one room, which DCR provided.
Each system has its own 2N UPS system, power distribution, air conditioning, fire detection/suppression, and monitoring. In essence, if something happened to one system it would operate independently and not affect the other system. Even though Miami is a remote site, the power distribution units (PDUs) are monitored and controlled via the Internet and can be turned on or off. The network monitoring system allows the user to monitor the support systems 24/7 over the Internet.
"DCR is a system that has surpassed our expectations," Bayley concludes.
System elements
Within the self-contained data center system, base modules serve as the air distribution system and are equipped with adjustable dampers, regulating the amount of airflow to each cabinet depending on the heat load of that cabinet. The top modules serve as the air return plenum, keeping the airflow constant and consistent. The system is also equipped with backup exhaust fans that engage should the cooling system fail.
Building power is supplied to one or two panels, for redundancy, in the main cabinet unit. Power whips are then extended to equipment cabinets for connectivity to individual UPSs and/or PDUs. Standalone UPSs are also an option, in which case building power will also feed the standalone UPS and power whips would be installed from the UPS to the PDU. Redundant PDUs are generally provided for each equipment cabinet for powering of dual-powered servers and equipment.
Air conditioning units are available in different sizes, from 20KW to 53KW, and are available as air-, water-, or glycol-cooled. Like the air conditioning units, the UPS and fire suppression systems are sized for the number of cabinets installed. The PDUs are available in monitored-only or monitored-and-controlled versions for remote IP-based monitoring. The environmental monitoring system is also available for remote IP-based monitoring.
In many cases a backup generator can be installed, providing additional redundancy. Typically the generator, offered in natural gas or diesel, is sized to the current total load (plus 20%) of equipment that is necessary to remain in active status, and can also be sized for future load requirements. Natural gas is generally provided by the local service provider, giving a continuous supply as needed. Diesel tanks are sized and installed according to the uptime requirements of the network and ancillary components. Diesel tanks can be installed above or below grade.
Benefits of closed architecture
This self-contained data center solution incorporates a closed architecture for cooling applications, rather than an open or semi-open architecture.
An open architecture system is used in any room using computer room air conditioning (CRAC) systems in a raised-floor, overhead-free-blow, ducted, or in-row cooling for air distribution.
Semi-open architecture systems are designed to separate the hot air from the cold air using hot aisle or cold aisle containment. In either system, the entire room needs to be cooled and the humidity controlled. In this type of architecture, a fire-suppression system must provide a suppressing agent sized to flood the entire room.
Closed-architecture systems, such as Data Center in a Row, contain and recirculate the airflow as the entire unit is completely sealed. The closed architecture also allows humidity levels to be readily controlled.
A closed-architecture system offers several advantages. It is energy efficient, because cooling and humidity control are only required for the equipment within the cabinets. In open and semi-open systems, temperature and humidity control are required for the entire room, resulting in greater power consumption. With closed systems, airflow to each cabinet is adjustable to meet load conditions of that cabinet. Applications such as in-row cooling, ducted air distribution, and open raised floor air distribution systems depend heavily on server fans to ensure cooling at the chip level, and may or may not provide sufficient airflow. Closed systems have backup ventilation; open and semi-open systems may or may not.
Another advantage is economical fire suppression. A closed-architecture system can be installed anywhere in an open area and still provide fire suppression because the system is sealed. In open and semi-open systems, fire suppression is expensive because the entire room must be covered. With open systems, the front perforated cabinet doors leave the racks vulnerable to water infiltration from the sprinkler system. Most closed systems have sealed front glass doors and sealed solid back doors, so the sprinkler system cannot penetrate the cabinets. Per NFPA 13: Standard for the Installation of Sprinkler Systems, if a room has a sprinkler system in which hot aisle containment systems greater than four feet deep exist, new sprinklers must be added or existing sprinklers must be extended into those hot aisle containment areas.
Closed system architectures allow for system expansion and can be provided at a more predictable cost. Investment is based on existing/immediate need. The DCR system provides the capability to add cabinets to existing row(s) as well as the addition of row(s) for future requirements.
Noise reduction is another benefit. In open and semi-open systems, the noise levels that servers and equipment create must be addressed when considering room construction. Closed systems are quieter. Under most applications, the DCR noise level is measured at 70 decibels at 3 feet, and 67 dB at 5 feet.
Finally, service and maintenance of a closed system are much more bearable for service personnel compared to other architectures. With a closed system, service can be accomplished from the front or back of the cabinet without losing airflow through the racks and without exposing personnel to elevated heat conditions. Semi-open hot aisle containment systems enclose the rear of the cabinet aisle, which in turn creates an area where personnel work in environments with ambient temperatures of 90 to 95 degrees Fahrenheit.
Rick Barr, RCDD is director of systems engineering with AFL Network Services (www.afltele.com).
More CIM Issue Articles