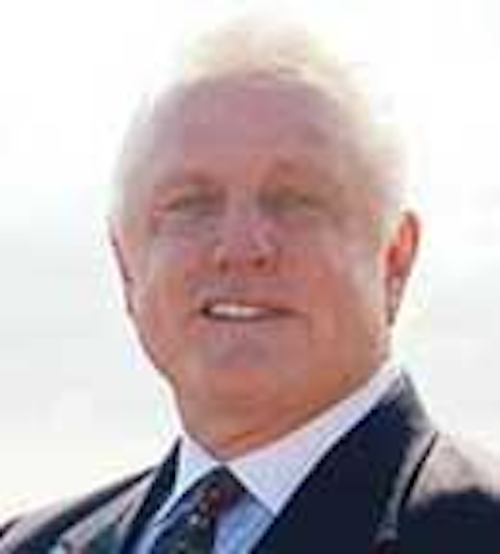 John D. Clark, Jr., most recently president and CEO of the Society of Cable Telecommunications Engineers, has been appointed executive director/CEO of BICSI (www.bicsi.org) by its board of directors.
Clark is a Certified Association Executive (CAE) and telecommunications industry executive, and a former marketing executive with more than 28 years of experience in the cable and telecommunications industries.
"I've been well aware for several years of the great work being done by BICSI,"says Clark. "Career-wise, I have two loves—telecommunications and association management. The BICSI executive director/CEO opportunity allows me to blend these two on a global stage."
BICSI, the professional association supporting the information transport systems (ITS) industry, says it chose Clark to help spearhead its new strategic direction to advance the success of members and their customers.
"Mr. Clark will lead BICSI into the future, providing leadership, experience, and clear vision to implement theBICSI Strategic Plan, NxtGEN Business Plan, Association Outreach Mission, as well as our goal to increase membership value and provide exceptional customer service to the ITS communities around the globe," says BICSI president Edward Donelan, RCDD.
The search committee was led by Brian Hansen, BICSI president-elect, and included: Donelan; Ronda VanGundy, human resources manager; BICSI past president Russ Oliver; and BICSI North-Central Region Director Jerry Bowman. BICSI has also announced that it is working with the U.S. Green Building Council (USGBC) to develop strategies for the recognition of technology infrastructure-related innovation credits in the Leadership in Energy and Environmental Design (LEED) green building certification system.
LEED credits on the horizon?
BICSI representatives, including Donelan and Hansen, met in March with USGBC's Brendan Owens, vice president of LEED Technical Development, to create an awareness that the information transport systems (ITS) industry manufacturers and contractors have products and processes that could apply for LEED credits, if technology credits were a part of the existing LEED rating system.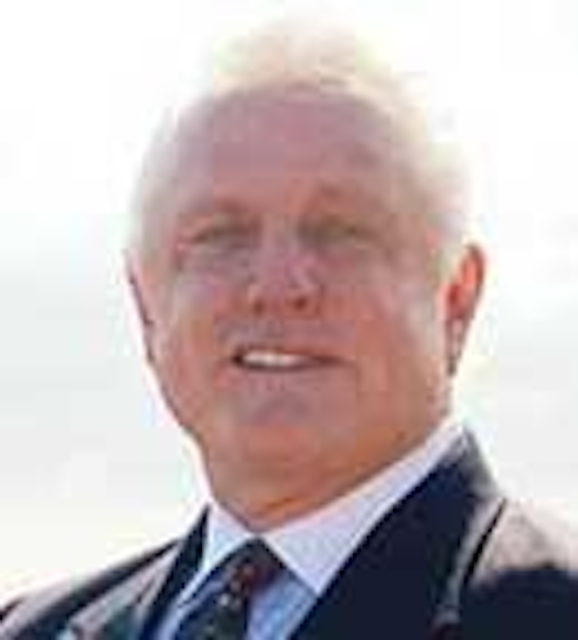 John D. Clark, Jr.
Click here to enlarge image
"We recognized a long time ago that there were no technology credits for LEED; we are responding to requests from our membership torespond to this issue," says Hansen. "There are various manufacturers that are producing green-friendly products and have processes in place—such as technology, recycling and green-friendly packaging—that could apply for LEED credits, but don't because there is no placeholder within the current system for it."
Owens agreed with BICSI's concern, so he requested that BICSI create a consortium consisting of representatives from the industry to create the necessary technology credits for LEED. Members of the consortium are chairman Hansen; Dave Labuskes, RCDD, NTS, OSP, of RTKL Associates Inc.; Betty Bezos, RCDD, NTS, OSP, WD, of Bezos Technologies; and Ed Mikoski, Vice President, Standards and Business Development for the Telecommunications Industry Association (TIA).
Consortium members have already made comments on the existing system where possible technology credits could be included in the innovation in design section of the 2009 LEED rating system. The next meeting will be held this month at the Greenbuild International Conference and Expo in Boston, where the consortium will begin working on the technical writing of the technology credits.
---

Short runs…
NORTHBOROUGH, MA—Spencer Technologies (www.spencertech.com) has consolidated its point-of-sale data networking and consulting business with its recently acquired structured cabling operation in the company's new 30,000-square-foot headquarters. The combined operation will conduct business under the Spencer Technologies name. The structured cabling division, previously operating as Spencer Communications and located in Hudson, MA, was acquired in May. "By combining our business units under the Spencer Technologies banner, we'll be able to operate more efficiently—providing our customers with a full range of solutions for all their cabling, networking, voice, and data management needs," says president and CEO David Strickler. The company has more than 280 U.S. employees, with regional offices in Illinois, Tennessee, and Ohio.
BURLINGTON, MA/NEW LONDON, CT—Wireless and enterprise mobility solution provider Bluesocket, Inc. (www.bluesocket.com) and Ortronics/Legrand (ww.ortronics.com) have entered a joint marketing agreement to address market demand for greater security and flexibility in wireless solutions. Bluesocket's access point software will be integrated with the Ortronics Wi-Jack Duo access point and will be fully supported by Bluesocket's family of BlueSecure Controllers. The companies say the solution provides the only dual-band, dual-radio access point that seamlessly integrates with structured cabling, providing for centrally managed, high performance wireless deployments that are theft- and vandalism-resistant. Once installed, the Wi-Jack Duo AP is automatically configured and controlled by the Bluesocket wireless controller, where administrators can take advantage of a range of network and AP management, as well as security functions. Product availability is slated for the fourth quarter of 2008, at which time detailed pricing and product information will be made available through both companies.
SANTA FE, NM—APC by Schneider Electric (www.apc.com), a provider of integrated critical power and cooling services, is partnering with Upsite Technologies (www.upsite.com) to distribute Upsite's KoldLok family of cable sealing solutions to data centers throughout the world. KoldLok grommets are designed to seal cable openings in raised floors to optimize effectiveness of underfloor cooling. Peter Crook, CEO of Upsite Technologies, says APC is "like-minded in their pursuit of helping data centers perform optimally. We expect this relationship to extend our reach into more markets, where our solutions can resolve IT infrastructure inefficiencies in the short- and long-term."