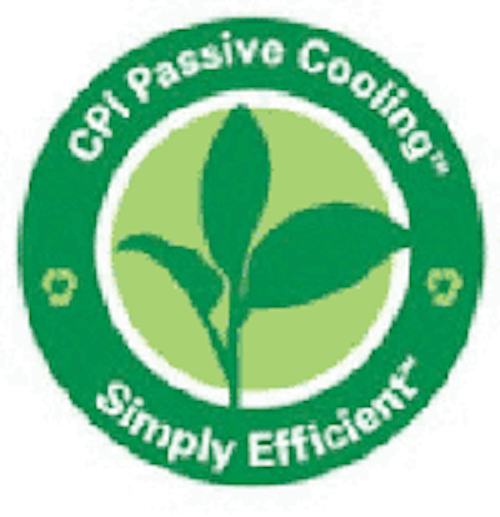 Chatsworth Products (CPI; www.chatsworth.com) and Upsite Technologies (www.upsitetechnologies.com) have announced thermal airflow technologies designed to provide considerable energy savings involving both small and large features of a typical data center.
Chatsworth says its CPI Passive Cooling Solutions within its TeraFrame family of cabinets can reduce unit energy costs by up to 40%, while Upsite's new KoldLok Mini Raised Floor Grommet is designed specifically to seal smallcable openings that can lead to equipment hot spots.
By isolating hot exhaust air from cool supply air and blocking bypass airflow around equipment, Chatsworth's CPI Passive Cooling Solutions are designed to reduce wasted cooling capacity and maximize the flow of cool air throughout the cabinet and data center without the need for additional CRAC units,in-row air conditioners or liquid cooling solutions. Chatsworth says that since no additionalpower or plumbing is required, construction costs associated with CPI Passive Cooling Solutions are much lower when compared to active cooling solutions.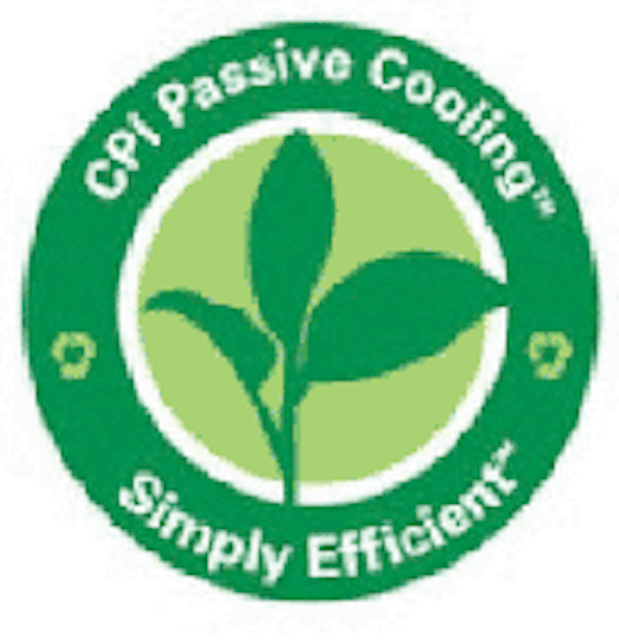 Chatsworth Products' Passive Cooling Solutions technology is designed to reduce data center energy costs and overall energy consumption, and minimize environmental impact.
Click here to enlarge image
The hot air isolation creates a consistent air temperature throughout the data center, eliminating the cabinet's dependency on close proximity perforated access floor tiles for cool air. Since the solutions use 100% of the HVAC cool supply air, Chatsworth says CRAC unit efficiency is maximized and the data center's thermostat temperature can be increased, thereby decreasing overall energy consumption and operating costs.
Thermal management techniques were established through collaborations with several companies to help solve theirdata center thermal issues. By developing and testing these solutions with industry-leading IT equipment manufacturers, financial institutions and IT management organizations, Chatsworth says CPI Passive Cooling Solutions have been designed to "provide maximum efficiency and solve high-density data center cooling problems." (More information on Chatsworth's thermal management technology can be found in the September 2007 issue of Cabling Installation & Maintenance, "Hot-air isolation cools high-density data centers," go to www.cablinginstall.com and click on the Current Issues tab, then Issues Archive.)
Upsite's KoldLok Mini Grommet, meanwhile, is built to effectively seal small 4 x 6-inch cable openings that, if left untreated, can contribute to cooling unit inefficiencies and increased infrastructure costs.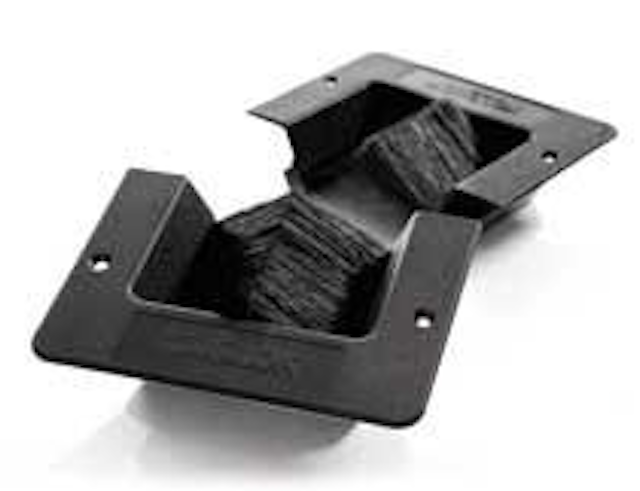 Designed to tackle smaller cable openings that can contribute to cooling unit inefficiencies, the KoldLok Mini Grommet aids the effectiveness of existing cooling equipment in thedata center.
Click here to enlarge image
"The KoldLok Mini Grommet is designed to meet smaller cable opening standards specified in new builds, and works well in retrofits," says Michele Galleazzi, KoldLok product manager."What conscientious data center managers realize is that sealing even a small opening can have a positive effect on existing cooling unit capacity. The Kold-Lok Mini provides a cost-effective, efficient way to optimize airflow immediately and save money in thelong-term."
Upsite says 50 to 80% percent of conditioned air does not reach the air intake of IT equipment in a typical data center due to unsealed floor openings—a condition known as bypass airflow that can contribute to IT equipment hotspots. The Mini Grommet is designed to reduce bypass airflow to improve data center cooling, and separates data cabling from power cabling. It is made with fire-rated resin and filaments that meet UL94 V0 standards, and its smaller size offers flexibility for data centers that have multiple cable opening sizes or for meeting smaller cable opening standards specified in new data center builds.
As with other KoldLok products, the Mini is designed to optimize the effectiveness of existing cooling equipment and manage heat loads to ensure site uptime and reliability. Units are available with or without static-dissipation.