In-row water-chilled cooling system
Pentair Technical Products says its PowerLean cooling system consumes less energy and makes less noise than competitive options.
Jul 28th, 2011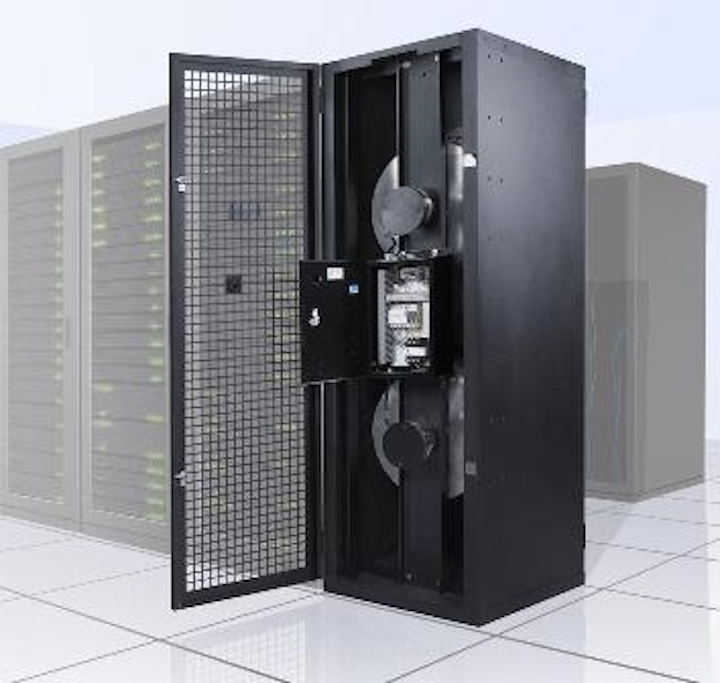 The PowerLean in-row cooling unit from Pentair Technology Products, McLean can be used as supplemental cooling in data centers and in place of computer-room air conditioners (CRACs) in smaller rooms, the manufacturer says. The PowerLean unit is available in two sizes: 78x24 inches and 78x36 inches. The smaller is a 31-kW unit and the larger a 52-kW unit. They operate via chilled-water cooling.
Pentair Technical products global category manager Kei Cheung said, "Tradtionally, cooling systems for data centers that include a combination of high- and low-density cooling applications were designed according to the needs of the highest-density application. Now facility managers can implement a row-oriented architecture with cooling capacity targeted to the needs of specific rows." He added that PowerLean units help users by "eliminating hot spots and allowing greater overall server load."
The company claims an 82-percent energy savings over competitive cooling options and says its PowerLean models also are quieter than others.