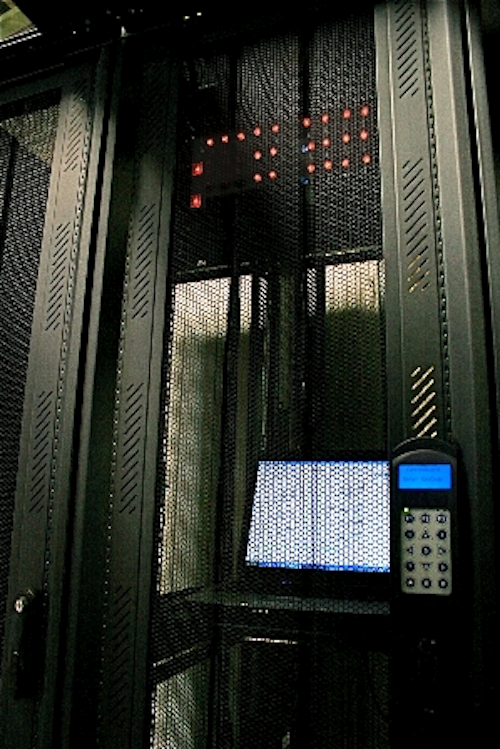 Michael Varcoe, director of the Americas region for rack-and-enclosure provider Cannon Technologies, says this year data centers will test these systems to greater extents than they have in the past. "What was once a straightforward steel structure is now a sophisticated device that is the critical element in delivering the needs of today's advanced data centers - namely, equipment housing, power density, cooling, monitoring and security," Varcoe said.
He added that ever-increasing demand for online information and transactional services is forcing companies to "pack the maximum possible processing and memory capacity into every data center cabinet.
"For example, multi-U servers, which were once standard, are now being replaced by 1U pizza-box servers, and even these are giving way to power-hungry blade servers, providing an effective density of many servers per U." The result, Cannon says, is that heat density is estimated to have risen from less than 1kW per rack to between 2 and 5 kW per rack, with high-end equipment going far beyond that, to 20 or in extreme cases even 30 kW. The company adds that this phenomenon has made heat dissipation the top issue, certain to dominate cabinet and rack design for data centers throughout this year and beyond.
"One thing we can be sure of this year is that conventional approaches to cooling will not be enough," Varcoe said. "More sophisticated processes like aisle cocooning are needed, and it is vital to install cabinets whose cooling capacity can be easily upgraded over a data center's lifetime."
He says that, while heat dissipation is issue number-one, access and security, as well as more advanced software control of cabinet functions, will also be key factors for data center enclosures/cabinets. Cannon says that "simple security features of yesterday like passive key-operated locks, or even code-operated ones, will be inadequate. Techniques like iris or thumbprint recognition will become commonplace, as will practices such as restricting access time. Alarms, backed up by CCTV, providing the potential for complete audit trails, will also be widely used. End users are increasingly demanding such positive security regimes within host data centers."
Check out the Enclosures section of our Online Buyer's Guide.