Chatsworth's GlobalFrame cabinet system offers flexibility
Accommodating front-to-top and front-to-back airflow, the system is also available in 30 frame sizes.
Dec 10th, 2010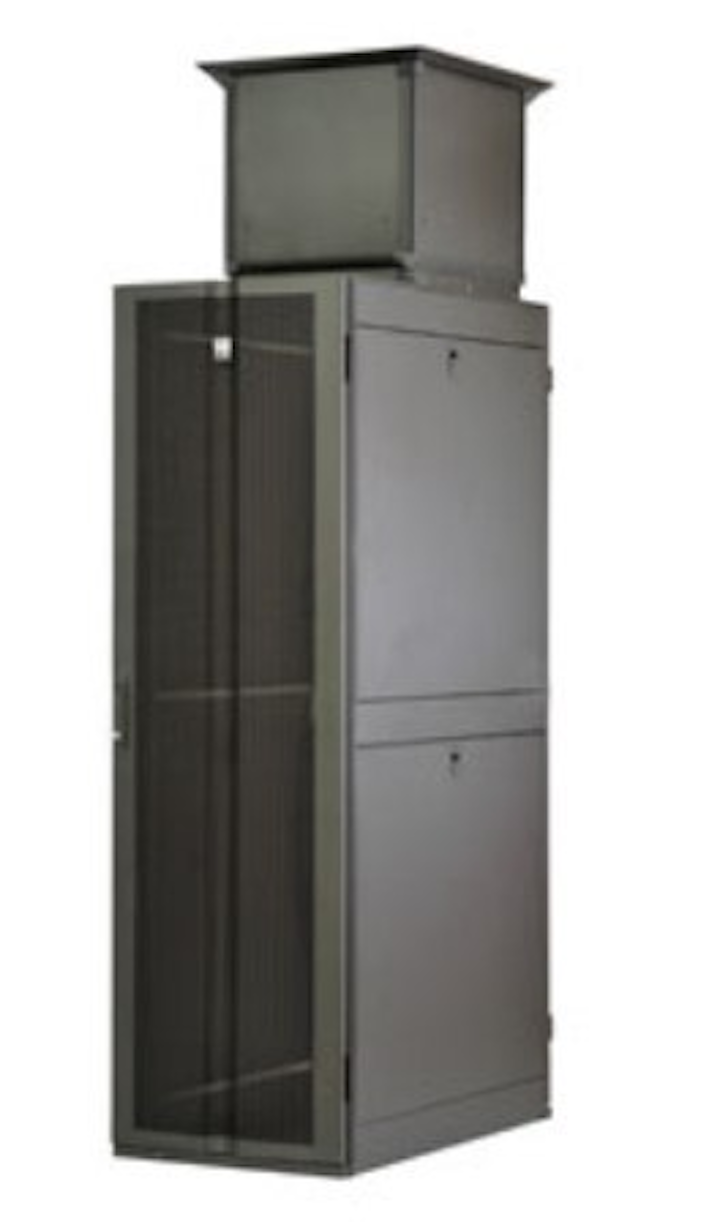 The new GlobalFrame cabinet system from Chatsworth Products Inc. has been designed to meet computer and network-equipment storage needs in data centers, computer rooms and premises network equipment rooms. Chatsworth describes the system as easy to use and cost-effective. GlobalFrame supports front-to-rear or front-to-top airflow and can include a wide range of thermal-, power- and cable-management accessories. The system is available in 30 frame sizes, several of which are stocked for rapid shipment. "With its durable design, high load ratings and a wide variety of accessories, GlobalFrame ensures a complete solution for your application," Chatsworth says.
The company emphasizes that GlobalFrame's thermal-management capabilities do not require extensive customization. The Vertical Exhaust Duct configuration (picutred at the top of this page) support front-to-top airflow, isolating hot exhaust air as it exists the cabinet using Chatsworth's trademarked Passive Cooling isolation approach. This isolation create a more uniform room air temperature, Chatsworth says, eliminating hot spots and allowing higher temperature set points, increasing chilled water temperatures and enabling more hours of economizer cooling.
The GlobalFrame is also available in a standard configuration with perforated metal front and rear doors that support front-to-rear airflow in a traditional hot-aisle/cold-aisle or enclosed-aisle application.
Options for the GlobalFrame include split side panels that Chatsworth says are easy to remove and can be ordered with the cabinet or as an accessory. The system also features top panels with cable knockouts. Users can select the GlobalFrame's optional shock pallet, which allows it to be shipped with up to 2,000 pounds of equipment preinstalled.