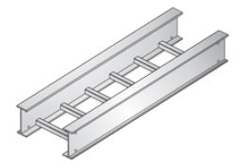 Atkore International Group Inc. recently acquired United Structural Products LLC (USP), which manufactures welded-aluminum and engineered-to-order cable trays that are built to NEMA standards and certified by Underwriters Laboratories.
Peter Lariviere, president of Atkore's cable solutions business unit, stated, "The acquisition of USP is consistent with Atkore's statements on pursuing complementary acquisitions in support of the company's strategic growth plan. This transaction strengthens Atkore's position as a leader in the cable tray industry. Atkore's focus on serving customers is further enhanced with a comprehensive range of cable management solutions under the market-recognized brands of Cope and US Tray."
Dana Black co-owner of USP, added, "USP has built a strong reputation for producing quality products supported with exceptional customer service. These are the same traits valued by Atkore, and we're proud our contributions have been recognized."
Black and USP's other co-owner, Tom Meredith, will remain with the company in leadership roles as they support the Atkore organization's continued focus on serving electrical-product customers, the companies said.
USP, headquartered in Atlanta, GA, will continue to operate at its current location under their flagship brand of US Tray.