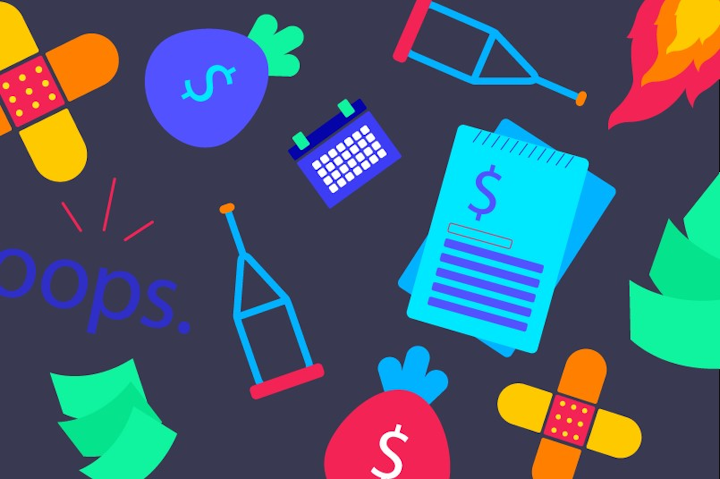 Workers' compensation is a type of insurance that covers business owners and their employees should they experience a job-related injury. Like electricians, cabling contractors and installers face risks at work daily, including potential accidents from lifting heavy materials, injuries due to repetitive motion, or even suffering from shocks and electrocution.
Because of the work is physical, the opportunity for accidents and injuries increase. That's why the proper protection is so important.
What does workers' comp cover?
The major benefit of having a workers' comp policy is that it will pay for medical costs should an injury occur on the job. This policy provides financial protection and minimizes the risk of your personal pocket from being impacted by work-related accidents.
Workers' comp covers medical bills for accidents and injuries that take place on the job. In the unfortunate event you or an employee dies, this policy will cover the funeral expenses. Should you or an employee require time off of work to recover, workers' comp will supplement lost wages.
A component of workers' comp, employers' liability, provides financial protection regarding lawsuits claiming negligence or an unsafe work environment. If an employee files a lawsuit, court costs, settlements, and attorneys' fees will be taken care of by your workers' comp policy.
Who is eligible for workers' comp insurance?
Whether you are a single employer with no employees, or a large contracting company with several employees, we recommend this workers' comp insurance to help protect you, your employees, and your business.
Business entities eligible for workers' compensation include:
sole proprietors
LLCs
partnerships
S-corps
C-corps
Why do I need workers' comp?
Not only does workers' comp protect you and your employees physically and financially, it also shields your business itself from liability. Think of this policy like sunscreen. With sunblock, you're covered. You're good to go about your business. Without sunblock, you're at risk of being burned. That's how workers' comp is. Without this policy, if an accident happens, you will be held responsible, and the bills associated with the accident will be yours to pay.
The price of a workers' comp claim is no small bill. And it's especially hard to pay for a hefty bill when it's not planned for. If there is a workplace accident and you have to pay for the damages out of your business account (or your personal account), the loss could potentially put you out of business. With the right insurance you and your business will be protected.
What are workers' comp requirements?
Most electricians are required to carry workers' comp, but it does vary by your state and by the party that is hiring you.
You may be working for a general contractor or a building owner, but either way, odds are they are going to request you have a certificate of insurance in order to work for them. Most hiring parties necessitate proof of insurance to remove the liability off of themselves.
How do workers' comp requirements vary by state?
Though workers' comp requirements vary by state, one thing is pretty constant: If you have employees, you will most likely be legally required to have the coverage. However, under certain circumstances there are minimum requirements. For example, in some states you may not be required to have workers' comp unless you have three or more employees.
Even if you are required to have coverage based on your number of employees, that doesn't mean you are necessarily required to have coverage for yourself. Depending on your business entity and the party hiring you, you may have the option to exclude yourself from coverage. In doing so, you would lower your insurance premium.
Sure, you may save some money by excluding yourself or by skipping comp for your employees altogether, but just know this: Even if you don't have workers' comp, you will still most likely be held responsible in the event of an employee injury. So, if someone working for you gets hurt on the job, be prepared to pick up the bill.
How is workers' comp different than health insurance?
Here's the quick version: Worker's comp covers work claims, and health insurance covers personal claims. Each coverage is great, but they only apply under certain circumstances.
Let's say you're jogging in your neighborhood, trip on a curb, and fracture your ankle. You have workers' comp, but not health insurance. Your workers' comp policy would not pay for the medical bills associated with this accident because the injury was not work-related.
The reverse is also true. Let's say you are exposed to electrical current and suffer a life-threatening shock. You have health insurance, but no workers' comp. It's doubtful your health insurance policy would cover this claim, because the accident happened on the job.
In order to be compensated for work-related accidents and injuries, you need workers' comp coverage.
How is workers' comp different than accident insurance?
Accident insurance is unique because it provides 24/7 accident coverage on or off the job. This policy pays both medical and non-medical expenses associated with an accident, regardless of whether or not you have health insurance or workers' comp. Another great thing about accident coverage is that your policy remains the same, even if you change jobs.
An addition perk of accident insurance is that it comes without commitment. Accident policies are available month-to-month, and ring in around $20 per month.
What type of workers' compensation insurance do I need?
Depending on your line of work, location, and number of employees, you may need something minimal or something more robust. Let's say you're a single owner with no employees. You may simply need a minimum premium workers' comp policy, which is also known as a ghost policy.
If you're looking to save on workers' comp, ghost policies are likely your most affordable option on the market. Minimum premium workers' comp provides the owner their certificate of insurance, while excluding them from coverage. With a ghost policy, it's easy to get hired, and it doesn't break the bank. While most policies leave the owner exposed, we at Pogo insurance have packaged it with a bonus accident policy so you receive 24-hour protection.
While ghost policies are great for business owners with no employees, if you do have employees, you will want to consider a traditional workers' comp policy. Though you can choose to exclude yourself from coverage, you will likely opt to include yourself. Regardless of your choice, your employees will be covered either way.
Not sure what type of workers' compensation insurance is best for your business? Talk to a workers' comp expert to learn about what level of coverage is right for you.
How much does workers' comp cost?
The cost of workers' comp insurance always begins with a baseline "minimum premium." In most states, the minimum premium for an independent contractor is $750. From there, the price will rise on a few factors.
What determines the cost of my workers' comp policy?
The components that impact workers' comp requirements also play a role in determining the cost of your policy. Rates depend on what you do, where you do business, and your number of employees. Workers' comp is based on payroll, so the more employees you have, the higher your insurance premium will be.
Loss history also impacts the cost of workers' comp, so if you have had insurance coverage in the past and have experienced a claim, your modification factor (MOD) will be impacted. The higher your MOD, the higher your premium.
Another factor to consider is the expense constant. This covers administrative fees and typically tacks on an additional $200.
How can I save money on workers' compensation rates?
If you have no employees, you have the greatest opportunity to save. Look into a ghost policy; it's very affordable. Highlights include:
minimum premium workers' comp policy
owner is excluded
bonus accident policy with 24-hour accident coverage
protection on or off the job
medical and non-medical expenses covered
Hannah Sullivan is co-founder of Pogo Insurance. Pogo is an online platform that compares prices from dozens of insurance providers to obtain competitive workers' comp rates for its customers. Pogo Insurance offers free estimates and free workers' comp ghost-policy quotes.