Frost & Sullivan recognizes Fujikura for fusion splicer customer services
AFL announced that Fujikura has received Frost & Sullivan's Customer Value Leadership Award for global fusion splicers.
Mar 17th, 2015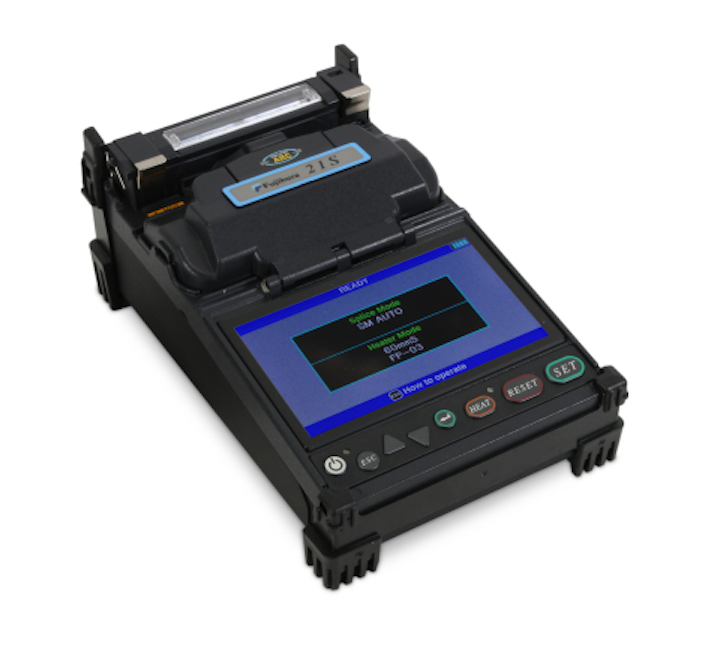 Fujikura Ltd., parent company to AFL, announced that it has received the Global Fusion Splicers Customer Value Leadership Award from technology analyst firm Frost & Sullivan. Frost said the award recognizes the high quality and reliability of Fujikura's optical fiber fusion splicers as well as its price competitiveness and exceptional after-sales service provided by Fujikura's worldwide distribution network.

Fujikura's latest models include the Fujikura 70S and Fujikura 21S. The 70S fusion splicer is a fully ruggedized, core alignment fusion splicer that provides consistent low loss splice performance. The splicer's features include an automatic wind protector and heater cover function. The Fujikura 21S is a mid-range active cladding alignment fusion splicer. Moveable v-grooves eliminate splicer errors caused by dust and other contaminants. Its rugged and compact size make it highly reliable in the field, asserts the company.

Since 1978, when the first fusion splicer was introduced, Fujikura's splicers have become a global benchmark in the industry, contends AFL. The company prides itself on having continuously developed new and improved features that enhance splicing task performance, affecting factors including splice time, environmental resistance, smaller size and lighter weight. AFL is the exclusive distributor of Fujikura fusion splicers in North America.
Find Splicing and Termination Equipment in our Buyer's Guide