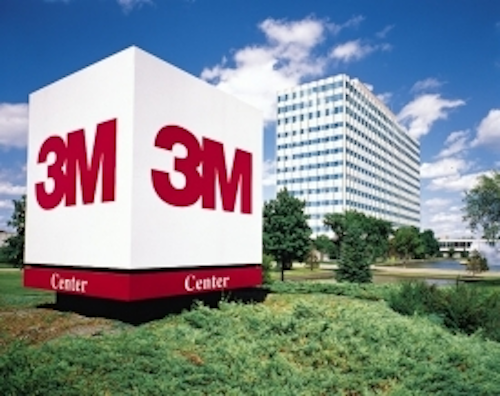 At the recent BICSI Winter 2015 show in Orlando, FL (Feb. 23-25), 3M Communication Markets Division displayed its range of simplified tools for telecommunications consultants in the building industry. From modular systems to no-gel, no-splice connectors, the company says its newest products, as displayed at BICSI, "help contractors connect more subscribers and get to fiber faster."

3M recently expanded its line of no-splice, no-gel, no-adhesive Crimplok+ connectors to include two connectors for use with singlemode jacketed cable from 1.6 to 3.0 mm. These SC compatible connectors join the 5 existing Crimplok+ connectors for 250 um and 900 um singlemode and multimode fiber. The company says the Crimplok+ line can reduce equipment costs and save on labor compared to the common field-installation method of fusion splicing.

Also displayed at the show, the new 3M Integrated Protection Terminal (IPT) 4588 incorporates the 3M Quick Connect System (QCS) 2814 to create an indoor building entrance terminal (BET) offering twice the density of today's typical terminal, while helping to achieve the improved signal integrity required by advanced DSL technologies, such as VDSL2 vectoring. Communications service providers deploying to multi-tenant buildings now have the ability to double the pair count within their existing footprint while potentially improving signal integrity for in-building copper networks.

Additional 3M products on display at BICSI Winter 2015 included:

-- The company's future-ready fiber-to-the-desktop Passive Optical LAN technology. A POL system can save up to 70 percent on equipment and infrastructure, up to 80 percent on power costs and up to 90 percent on space and material requirements, claims 3M.
-- The 3M Easy Cleaver. This blade-free fiber cleaving tool enables simple installation and lower up-front cost when terminating all 3M flat-cleave field-installable connectors and splices.
-- 3M Fire Barrier Rated Foam FIP 1-Step. Billed as a breakthrough foam that is UL Listed for a broad range of applications and meets the International Building Code for passive fire protection. The new product is 3x faster and eliminates itchy mineral wool, tedious bricks and pillows, and runny, ineffective foams, claims the company.

3M notes that it also manufacturers a variety of advanced security products including biometric and RFID access control solutions, time and attendance devices, document readers, along with Automatic License Plate Recognition systems. Learn more at www.3M.com.