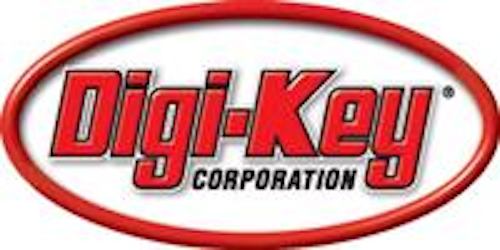 Silicon Labs (NASDAQ: SLAB), a provider of semiconductor and software platforms for the Internet of Things (IoT), and electronic component distributor Digi-Key have announced the three winners of the companies' jointly sponsored "Your IoT Connected World" design contest.

Digi-Key, the primary sponsor of the contest, supplied $10,000 worth of Silicon Labs components to each contestant. The winners selected the Silicon Labs components they needed (microcontrollers, wireless chips, sensors, boards etc.) to bring their prize-winning IoT ideas to market as commercially viable products.
Contestants entered their IoT design at a dedicated contest website (www.YourIotContest.com) where all entries were initially voted on by site viewers. The top 15 entries were then judged using the following criteria: innovative application of technology, marketability of the product and the unique nature of the product, with bonus points awarded for a prototype.

The three "Your IoT" design contest winners were Christian Klemetsson, Hoang Nhu and Ekawahyu Susilo.

Christian Klemetsson designed his "DeviceRadio" industrial automation solution to connect the real world to applications through virtual wires specifically within the industrial automation market. The goal of this product design is to deliver a custom IoT device on a solderless breadboard and controlled through the Internet in three minutes or less.

Hoang Nhu developed a platform for extending the IoT through all parts of the home, from medication reminders to smart power plugs. The Apple HomeKit SmartHome and Wellness IoT Development Platform monitors home environments/energy consumption and daily activities to optimize home appliance settings as well as make recommendations and reminders for optimal wellness.

Ekawahyu Susilo rounded out the winners with "Snappy," a modular robotics platform designed to help teachers engage students through science, technology, engineering and math (STEM) education. Snappy can be used for a variety of science project applications such as determining altitude with water bottle rockets, measuring collision impact in physics experiments, and building a simple local/Internet-connected weather station with humidity and temperature sensors.

"Developing connected 'things' for the IoT requires a combination of technical prowess, innovative design, and energy-friendly components and application development resources," said Peter Vancorenland, vice president of IoT engineering at Silicon Labs. "We applaud the three contest winners for their outstanding IoT designs and wish them great success in bringing their inventive ideas to market using semiconductor and software solutions from Silicon Labs and Digi-Key."

"The IoT is the engine driving the growth and future of electronic component usage," added David Sandys, director of technical marketing for Digi-Key. "Digi-Key could not be happier with the level of participation in the contest and being able to partner with Silicon Labs. The excitement really begins now, when we get to see where the winners will take their designs."

All entries for "Your IoT Connected World Contest" can be viewed at www.YourIotContest.com.