Cable conveyance for passive optical LAN
Snake Tray's newest system brings fiber from OLTs to ONTs in passive optical LAN architectures.
Aug 5th, 2015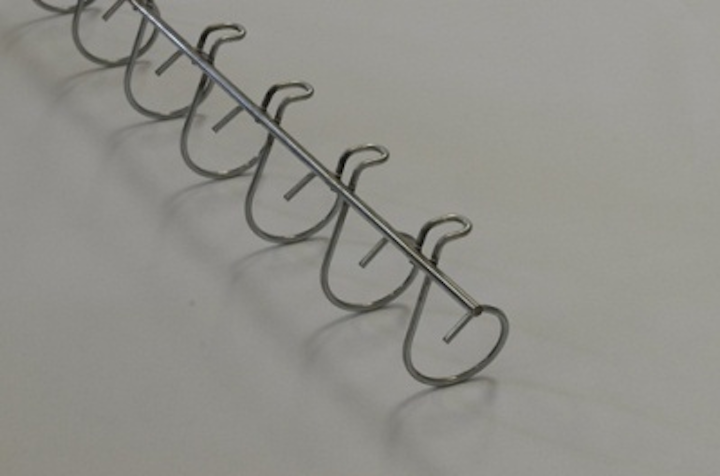 Snake Tray recently introduced PON Snake Tray, an application-specific cable conveyance system that brings fiber from optical line terminals (OLTs) to optical network terminals (ONTs) in passive optical LAN systems. "Our patented hand-bendable system is specifically designed to protect and secure the fiber cables in an easy cable-management system that installs in seconds," the company said.
PON Snake Tray "protects and secures fiber cables while maintaining the proper bend radius for optimal cable performance," Snake Tray continued. "The universal built-in mounting rings can be installed either on a ceiling or wall. Cables easily load from the side to save on installation time."
PON Snake Tray nests together, facilitating easier shipping and material handling, the company also noted. The conveyance system "easily interfaces with our PON Enclosures series," Snake Tray said. PON Snake Tray is available in 8-foot sections, with a standard metallic finish or color-coded powder-coat finish.