New IEEE ComSoc training investigates wireless Internet of Things
Intermediate level course is intended for engineers creating, or about to create, products for use with Internet of Things applications.
Sep 10th, 2015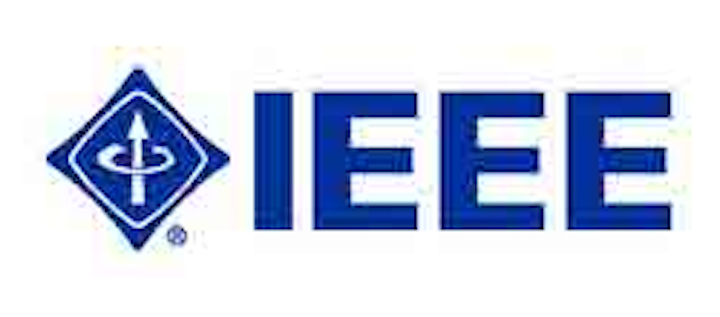 On Wednesday, October 14, 2015 from 10:00am to 2:00pm EDT, IEEE Comsoc Training, a provider of continuing education for communication professionals, will present a new online course entitled, Wireless for the Internet of Things.

"Most new Internet-of-Things (IoT) applications have a wireless component," notes IEEE Comsoc in the course's description. "Generally, the wireless technology is an enabler, but not the main focus of the company developing the application / product. Such companies may struggle with the main issues associated with selecting and integrating wirelesss technology into products. This course teaches you what you need to know in order to select a wireless solution for an IoT application."

According to IEEE Comsoc, the course outline covers the following areas:

-- IoT basics
-- Wireless behavior (Line of Sight, Near Line of Sight, Non Line of Sight)
-- RF and antenna (Performance characteristics, frequency bands of interest and global variants, band selection criteria)
-- Radio specifications (What is being measured, how to compare specifications, typical performance numbers)
-- Licensed vs. Unlicensed spectrum
-- The main wireless standards (Cellular, WiFi, Zigbee, Bluetooth)
-- Other wireless standards
-- Networking standards (Cellular, Ad-hoc, Mesh, 6LowPan)
-- Making your product legal
-- Getting good performance mumbers

In terms of learning objectives, upon completion of the course, participants should understand: the main attributes of the major competing wireless technologies; how to interpret radio specifications; how to compare two radio modules; how to select a suitable radio technology; the requirements to make a product legal for sale; and the common impairments affecting radio performance.

Instructed by Lee Vishloff, Principal Engineer, IEEE WCP, this intermediate level course is intended for engineers creating, or about to create, products for use with Internet-of-Things applications.

"Mr. Vishloff is the principal engineer in a wireless consultancy focused on cellular-based M2M solutions and short-range wireless products," states IEEE Comsoc. "He has over 30 years of experience in wireless systems and product design. During his career he has designed a wide range of wireless products including satellite systems, terrestrial radio systems, rural communications, aeronautical and others. Lee brings a wide range of practical experience with hands-on and management experience in wireless telecommunication systems, modem, RF, analog, digital, embedded firmware and mechanical design technologies. He has spent the majority of his career working with equipment manufacturers with stints in the semiconductor and consulting businesses. He has served on numerous joint industry-academic committees during his career, strengthening the link between academic research and practical industry needs."

The course will be offered online via WebEx. You can register for it here.