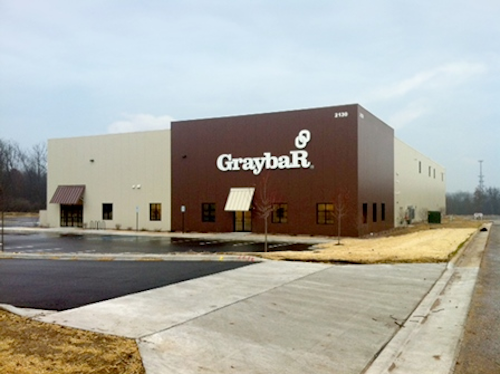 Graybar recently announced moves to larger locations for its branch facilities in South Bend, Indiana and Tampa, Florida.

Graybar South Bend is now conveniently located off US-31 and the Indiana Toll Road at 6879 Enterprise Drive, Suite 300. The new branch features approximately 21,000 sq. ft. of additional warehouse space, as well as added loading docks, office space and training rooms. The expanded facility will enhance the branch's kitting and staging capabilities and will allow the branch to better serve its customers in the South Bend area. The branch can be reached at 574-404-5550 and is open Monday through Friday from 7:00 a.m. to 5:00 p.m. with after-hours service available.
Related news:Graybar appoints former Eaton, Hubbell exec to strategic accounts

Graybar Tampa is now located at 4949 Tampa West Blvd., easily accessible from Veterans Expressway and Interstate 275. The new location provides an additional 3,400 sq. ft. and offers 13 additional loading docks to serve customers in the Tampa metro area. The branch can be reached at 813-259-4100 and is open Monday through Friday from 6:30 a.m. – 5:00 p.m. with after-hours service available.

"Our expansion in South Bend and Tampa will allow us to better serve customers in those areas," said Bill Mansfield, Graybar senior vice president, sales and marketing. "In the future, we will look for opportunities to strategically expand our nationwide footprint so we can continue to work to our customers' advantage."

Graybar is a leading distributor of electrical, communications and data networking products and provider of related supply chain management and logistics services. Through its network of more than 260 North American branch facilities, the company stocks and sells products from thousands of manufacturers.