Adjustable-length screwdriver for cabling technicians
For cabling technicians as well as electricians, this screwdriver has a shaft that adjusts between 4 and 8 inches.
Jul 28th, 2015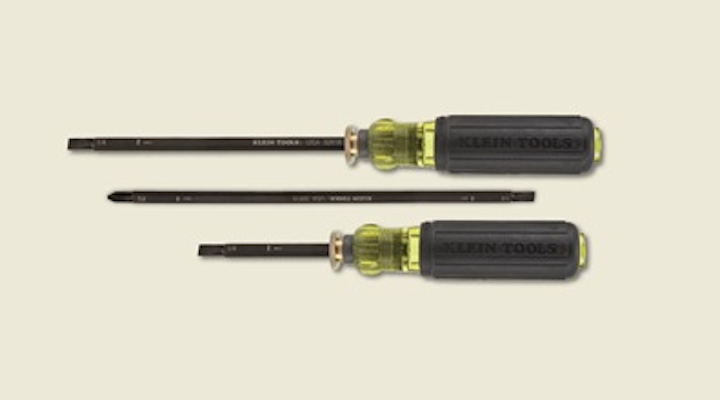 Klein Tools recently introduced its Adjustable Length Screwdriver, which features a shaft that adjusts from 4 to 8 inches in length. "The shaft is removable and reversible with a different tip on each end," Klein said when announcing the product. It added that electricians and cabling technicians "can carry fewer tools with this versatile multi-length, multi-tip screwdriver."
The company further explained that a proprietary system securely holds the blade in place—"as durable as a traditional Klein fixed-blade screwdriver," it said. Additionally, a cushion-grip handle maximizes comfort and torque, the company added.
"Klein is constantly researching and identifying ways to make the job easier" for electricians as well as cabling technicians, stated associate product manager David Bower. "We created a screwdriver that easily adjusts to multiple lengths and provides different bit tips to minimize the number of tools needed to get the job done."