Tie-on cable label now available in 10-mm width
Silver Fox's Fox-Flo cable label range now includes 9 sizes, including 10 mm, as well as 5 colors.
Jul 7th, 2015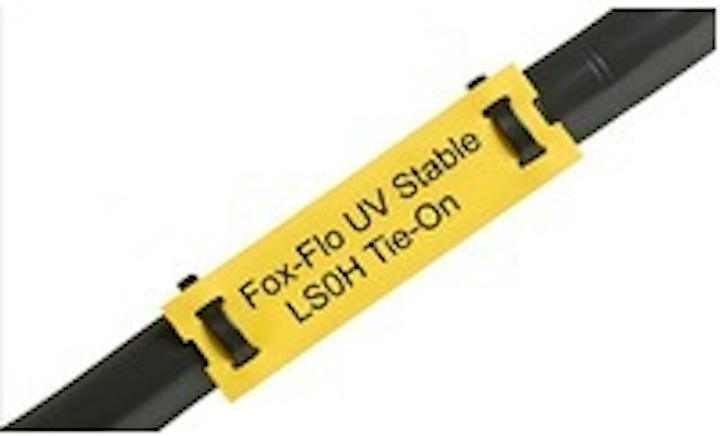 Silver Fox Limited recently announced the expansion of its Fox-Flo UV-Stable LSZH (low-smoke/zero-halogen) Tie-On Cable Label line, to include a 10-mm-wide label. The company says the labels "are used within a variety of applications, from single-cable identification to multiple cables in a range of industries."
With the addition of the 10-mm-wide cable label, "the range in size alone offers 9 different label options, even before color is considered," Silver Fox explained. In total, the company says, it offers "44 different tie-on label options, covering sizes and colors yellow, white, red, blue and now orange on request."
It further explained it subjects all cable label types to extensive independent testing, with results showing a successful flex test after 8,000 hours' exposure to accelerated UV.
"In addition to being approved for use on London Underground, these labels are also tested according to the International Maritime Organization, and so are ideal for use in offshore oil and gas and marine environments. Blue Fox-Flo labels are perfect to use in intrinsically safe systems."
You can find more information on Silver Fox's Fox-Flo labels here.