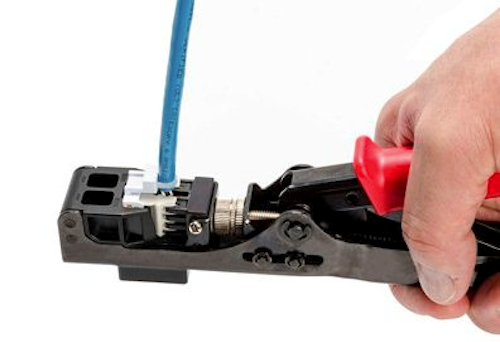 HellermannTyton recently introduced a single-action jack termination tool. The company says the tool "saves time and effort during installs by combining two steps.
"Designed to terminate HellermannTyton Cat 5e and Cat 6 UTP jacks, the tool cuts and terminates all eight wires in a single step, with one squeeze of the handle."
The jack termination tool also includes a locking pin to keep the handle closed and the tool compact during storage, HellermannTyton explained.
It features an integrated RJ45 modular plug termination in its handle.