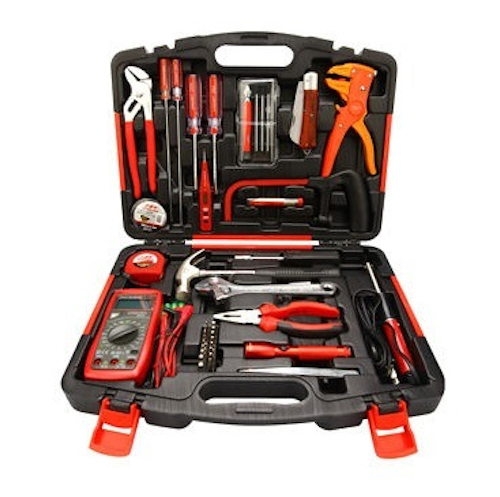 Greenlee, a Textron company, recently announced it acquired from its joint-venture partners the remaining interest in Endura Greenlee Tools Co. Ltd., a hand-tool manufacturer. "Greenlee established the Endura Greenlee Tools joint venture in 2010 to expand Greenlee's presence in China through application of innovative technologies and leveraging the distribution network," the company said in a statement announcing the acquisition. "Endura specializes in designing, manufacturing, and marketing high-quality hand tools for global professional trades and industrial and construction markets."
Founded in 1998, Endura offers more than 3,000 products, has more than 1,000 resellers in China, and exports to 10 countries. The telecommunications toolkit pictured on this page is a Greenlee Endura offering.
"Integration of the Chinese operations of Textron's Klauke tool business and Endura Greenlee Tools into a single team allows for application of collective resources to broaden customer support and accelerate product engineering," Greenlee continued.
Scott Hall, president of Textron's industrial segment, commented, "This strategic acquisition is a unique opportunity to provide greater value to our customers in the Chinese markets with Textron's extended resources. We are confident that the Endura brand will deliver a more-comprehensive solution to our international customers and optimize our growth in an evolving market."