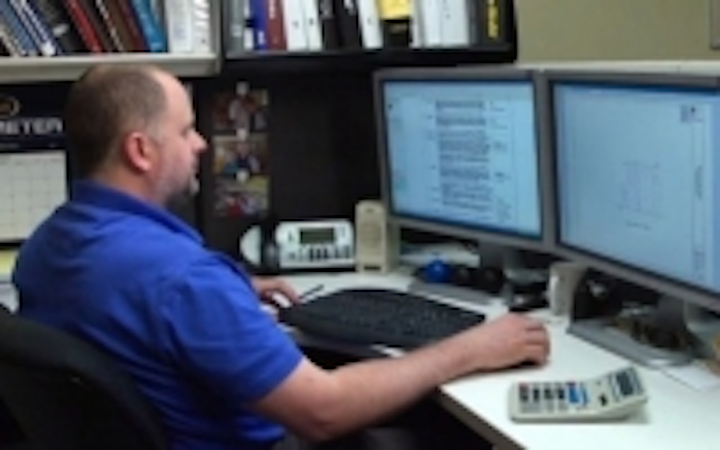 CEC—Communications Engineering Company—recently announced it has earned BICSI Authorized Training Facility status. The systems and technology integrator, based in Hiawatha, IA, announced it "is now one of two" authorized BICSI training facilities in Iowa, "and the only authorized facility in eastern Iowa."
The company further explained, "By replicating a BICSI classroom environment in-house, CEC now has the ability to offer [our] own training on the proper methods for installing data, voice, and video cabling in commercial buildings. In the future, CEC may also offer this combination of classroom lectures and hands-on learning to customers and other industry professionals.
"By taking on the charge of educating the industry and advancing the education of cabling installers and technicians, this investment in employee education and development will help CEC maintain its position as one of the top integrators in the business."
Brian Morrow, CEC's director of installation services, said, "The growth that CEC has experienced over the past 10 years put us in a position where we need to find qualified employees quicker than ever before. This training will provide our employees with not only the basic training requirements of their chosen career, but also the ability to grow and develop the skills necessary to succeed. Becoming a BICSI Authorized Training Facility allows us to expand on a culture based on industry standards and best practices."
To meet BICSI's requirements to become an Authorized Training Facility, CEC followed strict procedures regarding classroom design and lab setup, as well as employing its own BICSI-certified trainer.