Lana McAdams: Cabling Skills Challenge's first female competitor
The Women in BICSI group, FSR, and BCL IT Consulting teamed up to sponsor Lana McAdams as a participant in the 2015 BICSI Cabling Skills Challenge.
Apr 24th, 2015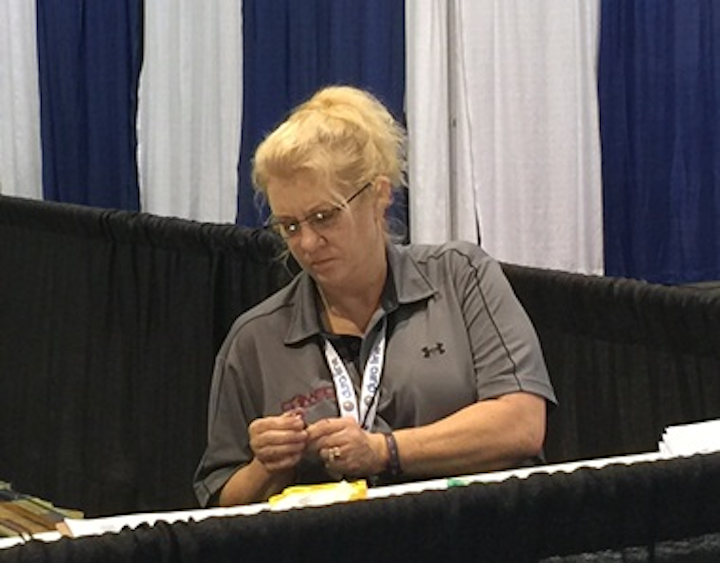 FSR recently announced that, in conjunction with the Women in BICSI group and BCL IT Consulting, it sponsored Lana McAdams as a competitor in the 2015 BICSI Cabling Skills Challenge, held at the BICSI Winter Conference in late February. McAdams was the first female competitor in the Skills Challenge's eight-year history.
"The Cabling Skills Challenge features the world's best information and communications technology (ICT) installers testing their skills and knowledge as they compete for the title of Installer of the Year," FSR said when recounting the competition and its sponsorship of Lana McAdams. "The Installer of the Year is named at the Annual BICSI Awards Banquet and receives a prize of $5,000."
Competitors in the challenge are selected from a field of entrants based on qualifying criteria such as professionalism, quality of resume, and work experience, FSR added. Over the course of the two-day challenge, participants compete in events including copper and fiber installation, fusion splicing, firestopping, grounding and bonding, cable assembly, and cable troubleshooting. Scores are based on professionalism, resume, orientation (attendance and promptness), attitude, safety, tools and equipment, attention to detail, and aesthetics.
Jan Sandri, FSR's president, commented, "The Cabling Skills Challenge is one of several industry events in which FSR feels it is important to show its support. The competition is a fun and friendly way for some of the best ICT installers in the world to come together and show off their skills and knowledge, and really put their experience to the test. As for Lana McAdams, FSR couldn't be more proud to help sponsor the competition's first female candidate. We hope that we continue to see more women become involved in this event."