Utility tool case is waterproof, dustproof, crushproof
Canyonwest's newest iSeries tool case measures 47x19x8 inches, and is available with or without interior foam padding.
May 1st, 2015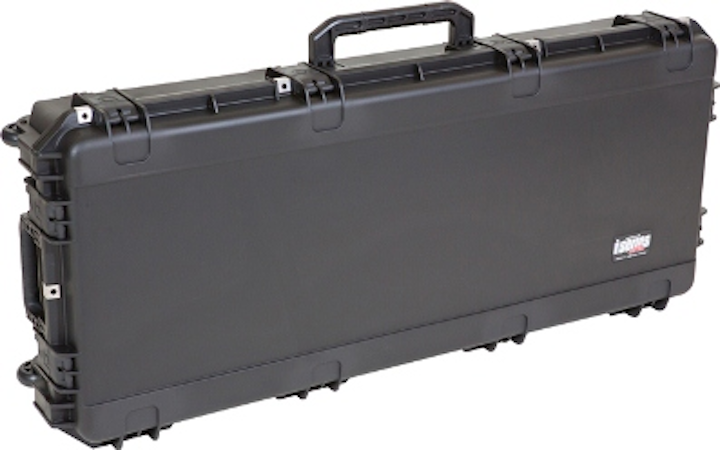 The 3i-3719-8, the newest addition to Canyonwest's iSeries shipping cases, is designed to protect sensitive or valuable equipment during extreme conditions. "The case meets military specifications that will protect contents in military and industrial environments," the company said when announcing the products. "Military specifications include MIL-C-4150J (water submersible), MIL-STD-648C (automatic pressure relief valve), and MIL-STD-810F (resistant to corrosion and damage caused by sudden impact)." Canyonwest said the cases also are Air Transport Association-compliant.
The 3i-4719-8 case measures 47x19x8 inches interior dimensions, and is available with three interior configurations: custom foam, foam-filled, or empty. In all, the iSeries cases are available in more than 40 sizes, ranging from 7x5x5x3.5 to 50.5x14.5x6 inches. "Cases are waterproof, dustproof, and crushproof," the company added. "They also have an automatic purge valve and unconditional lifetime guarantee. Some sizes are available with wheels and retractable pull-handle."