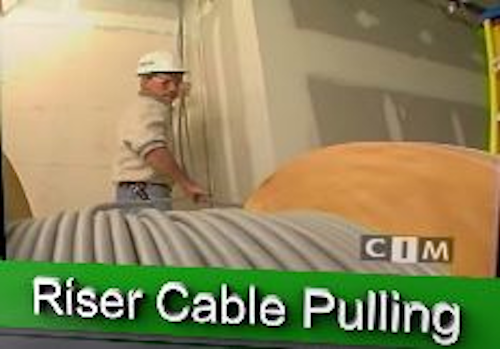 At the BICSI Winter Conference taking place this week, Concert Technologies introduced the information communication technologies (ICT) industry's first Low Voltage Cable Pulling Course, which the company says is "designed specifically to educate installers and technicians through a four-part series of videos, workbooks and exams."
The course offers the following benefits and opportunities, Concert explained.
An instructor package—A four-part course conveniently designed for instructors to guide students through the workbooks, videos and exams with a recommended-material kit to supplement the course instruction.
BICSI Continuing Education Credits (CECs)—Graduates of the course will receive 5 CECs toward BICSI's credentials.
A lower-cost educational opportunity—ICT technicians and installers can use the Cable Pulling Course as an economical opportunity to advance their careers, or to expand their professional horizons by becoming a trainer.
Efficient new-installer training—ICT companies can use the course as an efficient training tool for new installers, establishing a solid foundation for the cabling to work together when pulling low-voltage cables.
Dennis Mazaris, RCDD, president of Concert Technologies and developer of the Low Voltage Cable Pulling Course, commented, "Until now there has been limited training options for instructing or learning how to pull low-voltage cables without having a large training facility or going into the field. This course allows the material to be presented in any space, regardless of size, with the combination of videos and workbooks.
Alberto Luna, a project manager with Total Network Consulting, a BICSI-certified Technician and the winner of Cabling Icon's second season, added, "Being in the ICT industry for over 20 years, I have not seen any course for pulling low-voltage cabling that compares. The format of the course with the workbooks and videos gives you complete visual of fundamentals and techniques used by professional ICT installers."
The complete course—four videos, workbooks, and exams—is available for $99.95.
Full details are available at cablepullingcourse.com.