Epson opens datacom, cable labeling mobile app to Android
App for the company's LabelWorks LW-600P enables custom-printed labels for patch panels, cables, faceplates, etc.
Feb 27th, 2015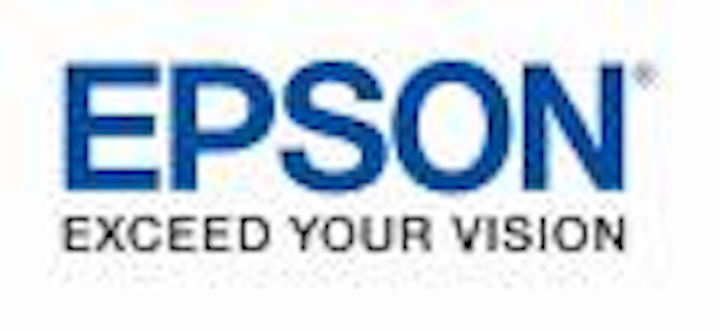 At this week's 2015 BICSI Winter show, Epson America announced that its smartphone and tablet-based Datacom and Cable Labeling app is now available on Android mobile devices. The solution, when paired with Epson's LabelWorks LW-600P wireless Bluetooth label printer, empowers IT professionals and system administrators to create labels for new and existing networking installations from the convenience of a portable Android mobile device.

Epson's Datacom and Labeling apps for iOS and Android were developed by Neon Roots, an LA-based mobile development firm that specializes in responsive web and mobile applications. The new app comes preloaded with label templates for patch panel, cable wrap, faceplate, and cable flag labels. All app-based label templates will support the TIA-606-B industry labeling standard, providing a convenient way for users to align the labeling of their network hardware to the specification.

Used in conjunction with the app, Epson says its LabelWorks LW-600P provides unmatched mobility, convenience and affordability. Utilizing Bluetooth connectivity and powered by the included AC adapter or 6 AA-sized batteries (optional), the LabelWorks LW-600P enables wireless printing of durable adhesive labels in tape widths of 6mm (~1/4"), 9mm (~3/8"), 12mm (~1/2"), 18mm (~3/4") and 24mm (~1"). The printer can fit easily in a toolbox or a briefcase and comes with an automatic cutter that reduces waste and saves money.

"By introducing the Datacom and Labeling App for Android, Epson is continuing to provide the industry with new ways to conveniently create, preview and print labels for patch panels, cables, face plates, and more," said Anna Jen, director, New Ventures/New Products for Epson America. "The easy-to-use system allows users to create, preview and print labels directly from their favorite mobile device, and ensures that the desired label complies with the industry's TIA-606-B labeling specification, if so desired."

The Epson Datacom and Cable Labeling app for Android is available now from the Android App Store and is free to download. For complete LabelWorks LW-600P specifications, pricing, and additional information, visit www.epson.com/lw600p.