Dust-free drilling tool for cabling contractors
Hilti's cordless rotary hammer now offers a dust removal system attachment that can allow cabling contractors to achieve health, safety and productivity gains.
Jan 14th, 2016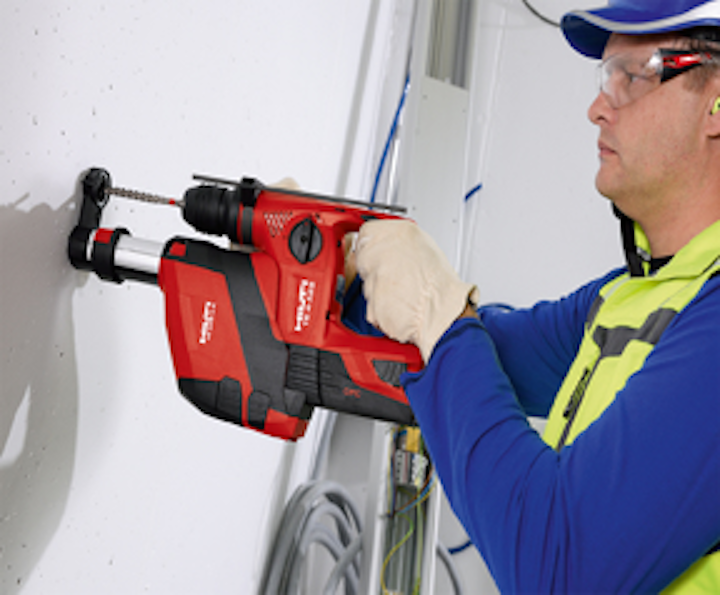 Hilti recently announced that its cordless rotary hammer TE 4-A18 is now available with a dust removal system (DRS) attachment that the company says provides construction contractors of all types, including cabling contractors, "with all the health, safety and productivity gains of virtually dust-free drilling in one truly cordless system." The company continues that the "well-balanced, ergonomically designed and lightweight DRS attachment means it is easy to increase dust collection while improving worker comfort and system."
Because the DRS attachment is powered by the tool's 18-volt battery, no separate power source is required. "By collecting up to 97.8 percent of the dust caused by drilling and no power cords to round up, the DRS helps reduce the amount of cleanup time at the end of the day," Hilti noted.
The TE 4-A18 includes what Hilti describes as a "high-efficiency motor" and performs electropneumatic hammering "for higher drilling performance and a longer tool life."