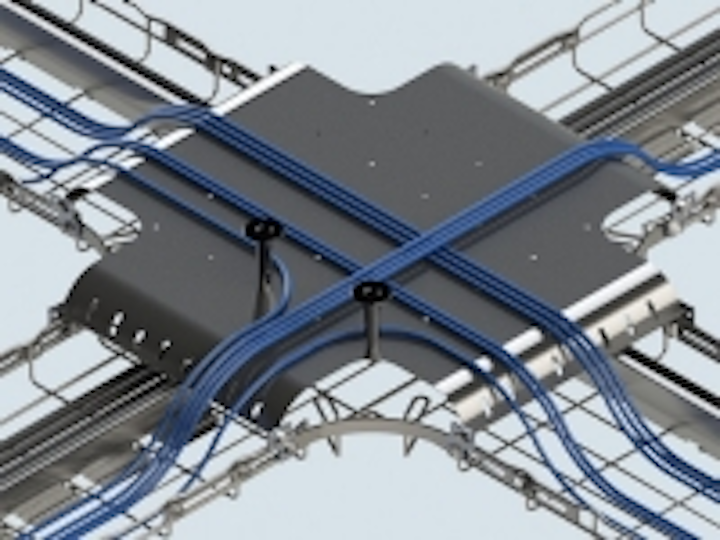 Maintaining optimal signal integrity is a must in fiber-optic installations, and the new Cablofil corner shields and bridge accessories from Legrand keep cables protected and secure.
The company says its EZT90RS and RADT90RS components are made of ABS plastic and fit over our current Cablofil corner fittings. The design includes mounting holes for zip ties that are included. Each radius shield is sold in pairs and is available in one size that fits all tray depths; users simply trim to fit.

The Cablofil HXB line creates a bridge over cabling running in opposite directions at tees and crosses in the cable pathway. The line includes the HXB cross bridge for 12" wide tray, a RHXB reducing cross bridge for 12" and 24" tray and a HTB tee bridge for 12" wide tray. The part's all-metal design includes slotted holes for securing cabling and pre-drilled mounting holes for the BH75KIT bridge horn.

The new bridges mount easily to any CF 54, CF 105 or CF 150 Cablofil tray with included hardware. Finishes include pre-galvanized, hot-dipped galvanized, black and custom color powder coating to match any installation.