Large bag for toting cabling installation tools
Platinum Tools' Big Mouth Tool Bag includes six pockets for a variety of cabling installation tools.
Jan 15th, 2016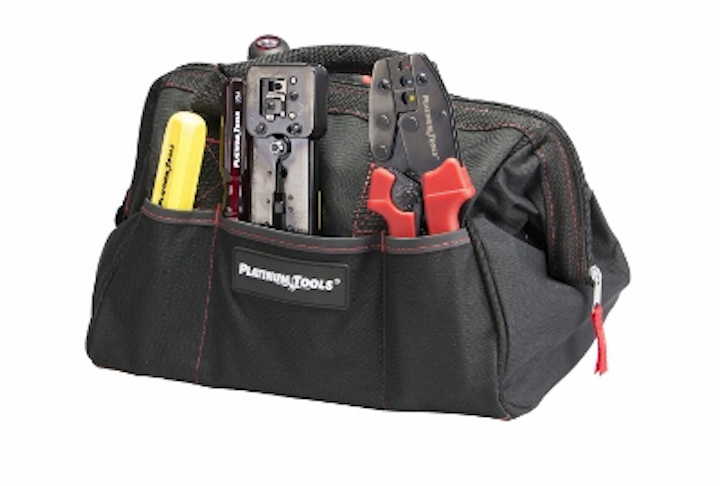 Platinum Tools recently launched the Big Mouth Tool Bag, which is now shipping. John Phillips, product manager with Platinum Tools, said, "The durable Big Mouth Tool Bag is perfect for carrying your tools to the job site. The heavy-duty construction means this bag will last for years to come."
The bag includes six interior and exterior pockets for storing cabling installation tools. It is made with water-resistant canvas and nylon stitching. The bag collapses flat for storage when it is not in use.
The Big Mouth Tool Bag has a manufacturer's suggested retail price of $35.25. Its part number is 4006.