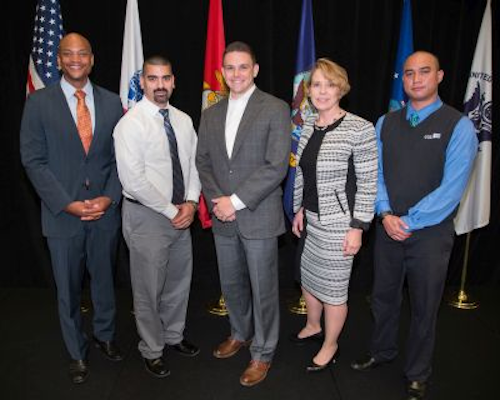 On July 13, the Cable and Telecommunications Human Resources Association (CTHRA) and the National Cable and Telecommunications Association (NCTA) sponsored a workshop titled Heroes Work Here, which educated industry employers on hiring and retaining United States military veterans. Mission Media and the Disney Institute hosted the event. The CTHRA said the workshop drew 150 attendees from across the cable and media industry.
The program focused on how to target, recruit, engage, develop and retain military veterans in the cable and telecommunications industry, the CTHRA added. "Targeted for human resources professionals and others responsible for and passionate about veteran hiring, attendees had the opportunity to learn from and network with national thought leaders from industry employers, government agencies and veteran support organizations," the association said.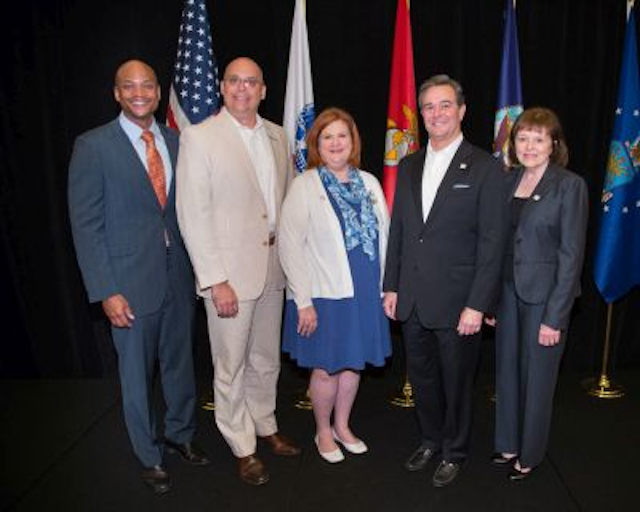 Left to right: Wes Moore, author and host of "Beyond Belief," keynoter; Kevin Preston, director of veterans initiatives, Disney; Austin Brock, content specialist, Disney Institute; Dave Pierce, vice president of public affairs, NCTA; Pamela Williams, executive director, CTHRA
Retired U.S. Army Brigadier General and current vice president of military and veterans affairs for Comcast, Carol Eggert, moderated a panel titled "Transitioning from Military to Civilian Careers in Cable and Media. Keynote speakers were Jeffrey Horne, chief executive officer of IVET and a retired U.S. Army Brigadier General; as well as Wes Moore, a U.S. Army combat veteran, author, and host of "Beyond Belief," which airs on the Oprah Winfrey Network.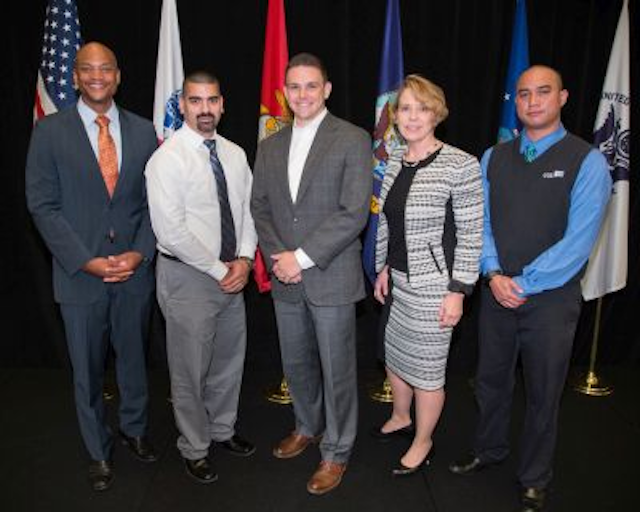 Left to right: Wes Moore; Yamil Cedeno, network operations center technician, Charter Communications; Jon Dorsey, associate producer, Discovery Communications Emerging Networks; Carol Eggert, vice president of military and veterans affairs, Comcast; Michael B. Smith, solutions specialist, Cox Communications
Mission Media was founded in fall 2015 by the cable and entertainment industry. It is described as a systematic, industry-level approach to the hiring and retention of veterans. The program was developed by the industry's 22-member Veterans Advisory Council under the honorary chairmanship of NCTA president and chief executive officer Michael Powell. Mission Media is managed by the CTHRA.