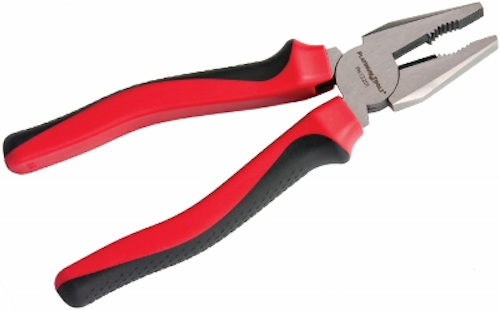 Platinum Tools recently launched 6-inch and 8.5-inch lineman's pliers. According to Platinum Tools president and general manager Lee Sachs, the pliers are "a fresh take on a classic design. Designed for gripping, twisting, bending and cutting wire and cable, the two-tone molded comfort grip handle helps make any job a breeze."
Made for the cabling lineman, both sizes feature a 6140CrV drop forged carbon alloy steel body with a hardness level of 45 +/- 3 and a blade hardness of 58-61 to ensure a clean cut over a long period, the company notes. "With a polished finish, the tool has both great functionality and looks," Platinum Tools says.
Sachs also notes, "The 6-inch version is the miniature version of its 8.5-inch big brother, but the compact smaller design allows it to get into places the larger lineman's pliers won't fit. Put both of these in your tool belt or box and you have the perfect one-two punch for any job."
The 6-inch version is part number 12206C and has a suggested retail price of $18.95. The 8.5-inch version (pictured) is part number 12201C and has a suggested retail price of $20.95.
Both models are now shipping.