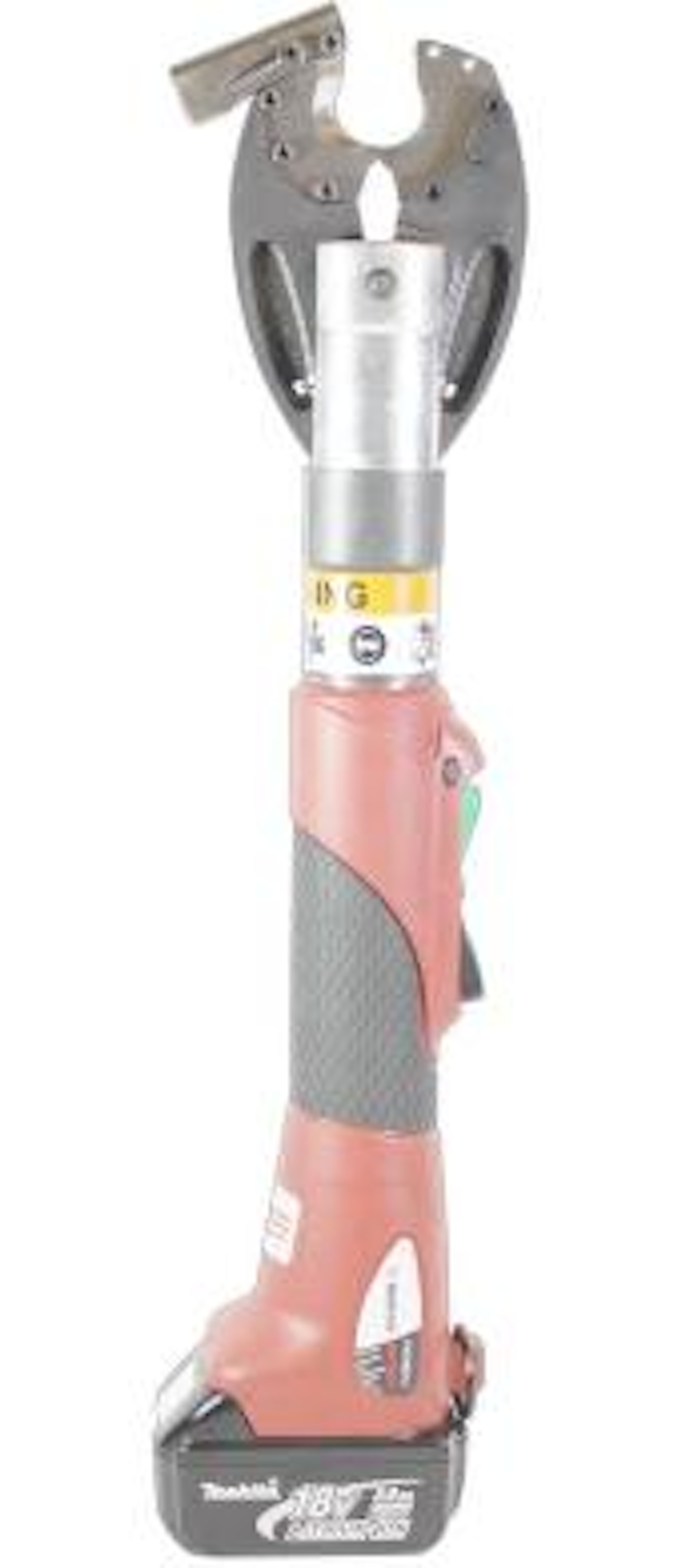 The PATMDCUT from Burndy is a scissor-style cutting tool that is part of the company's InLine platform, which allows for both cutting and crimping using certain attachments. Crimp-jaw and cutter-jaw assemblies within the In-Line platform are sold separately.
The PATMDCUT tool employs a scissor cutting action, shearing the conductor as the blades cut. The blades are designed to cut a variety of conductor materials including copper, aluminum, aluminum-conductor steel-reinforced (ACSR), and extra high strength (EHS) guy strand. The cutter features a retractable blade, which Burndy says ensures an efficient cut with one-handed operation.
The tools are available in options using either the Li-Ion or Ni-MH battery power source.