Fiber blower for enterprise and FTTH installs
The Gulfstream 200 from Condux blows micro fiber from 0.8 to 5.5 mm in diameter through duct ranging from 3 to 12.7 mm.
Mar 5th, 2013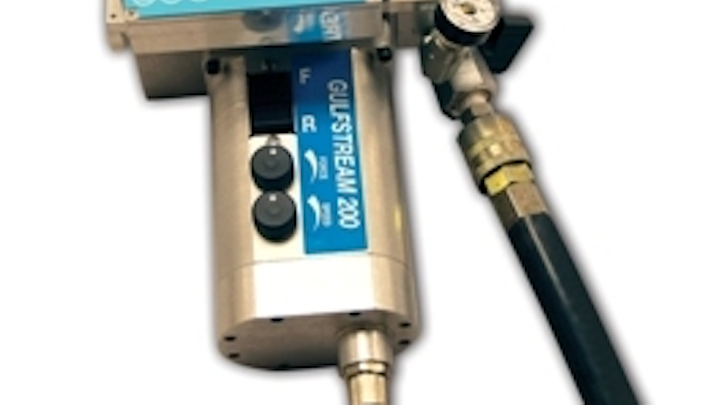 Condux's Gulfstream 200 micro fiber-optic cable blower can be used in enterprise and fiber-to-the-homefiber-blowing installations. The blower "provides lightweight, single-hand operation for installation of micro fiber from 0.88mm to 5.5mm in diameter, in micro duct ranging in size from 3mm to 12.7mm," the company said. It can be powered by a small compressor, at a 175-psi maximum.
"Electronic controls, powered by a small rechargeable battery, help protect the fiber during installation," Condux added, "providing push force, distance and speed control adjustments. The unit's machined aluminum construction provides a lightweight profile with long life and durability."