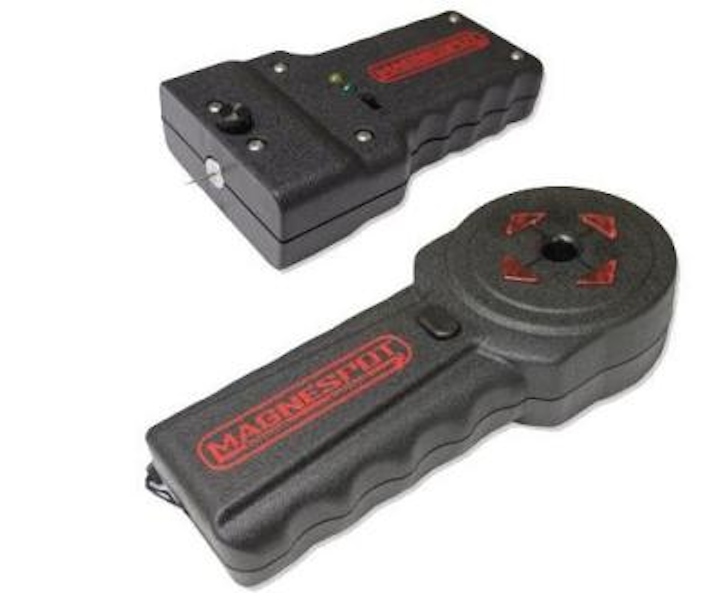 The MP-800 Magnespot Reference Point Locator from Jonard Industries comprises a transmitter and a locator, allowing installers to pinpoint where to drill or cut through a wall. The manufacturer says the locator is accurate to within a half-inch, and up to 40 inches away.
"Place the transmitter on one side of the wall and from the opposite side watch as the receiver draws you to the exact location of the transmitter," the company says. "Mark the spot and drill." The kit includes the transmitter and receiver as well as two, 9-volt batteries, tack adhesive, an instruction sheet and carrying case.
Magnespot enables you to drill through exterior walls, avoiding electrical wires or water lines, the company says. Additionally, it shows where to drill from a basement or attic into wall cavities with confidence. Plus it shows how to drill from any angle, which can be particularly useful when installing satellite connections or closed-circuit television surveillance systems.