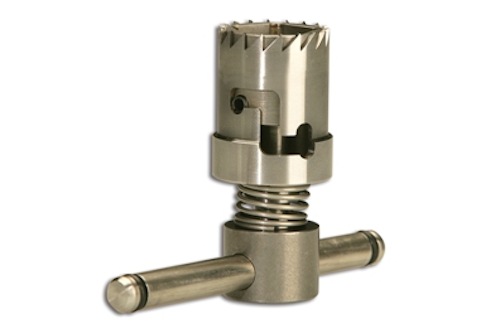 Condux International now offers Innovative Industrial Products' Penta Buster tool, which Condux explains "is designed to safety expel dirt and debris from the area around fasteners of ground-level service boxes." The one-piece tool has rigid retractable teeth that loosen debris fragments from around the nut. By retracting the teeth, a socket is exposed; the socket can be used to remove the nut or bolt fastener.
The unit also includes a removable T-handle that can be used with a 3/8-inch or 1/2-inch drive ratchet.
Penta Buster is designed to work with ground-level utility boxes, telecommunications boxes, telephone turtles, plumbing (water meter readers), underground water meter boxes and irrigation valve boxes.