Code a truck's cap-door, toolbox and other locks to its ignition key
Technology from Strattec Security Corporation allows any number of locks to be coded to a single key.
Sep 24th, 2013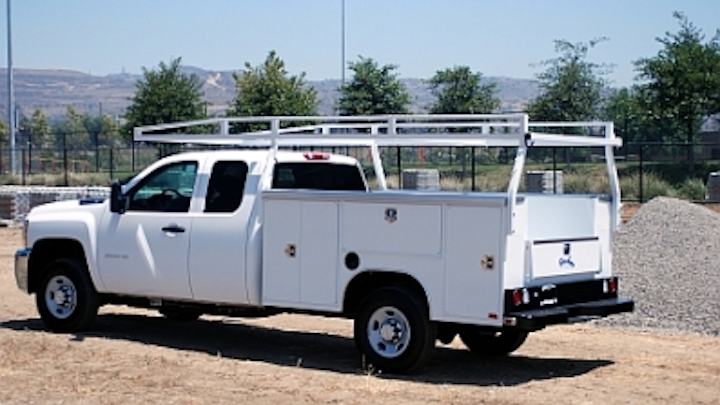 Bolt one-key lock technology, available from Strattec Security Corporation, can be used to code the multiple locks on a service truck—cap doors, toolboxes, trailer hitches and others—to the vehicle's ignition key. "A typical problem fleet managers often face is drivers losing or breaking keys, resulting in unnecessary downtime, lost man hours and security issues," Strattec said when explaining its Bolt technology. "With Bolt technology any number of locks in a series can be coded to a single key. This allows drivers to use a single ignition key to not only lock their vehicle, but their truck-cap doors, toolboxes, trailer-hitch lock and other equipment professionals use on a daily basis."
According to Strattec, one of its customers, Harbor Truck Bodies in Brea, CA is using the technology to offer one-key access on roughly 20 to 30 percent of its service body sales. Strattec adds that coding a key using Bolt technology is simple. "When the ignition key is inserted into the lock cylinder, spring-loaded plate tumblers are activated that move up and down until they are matched exactly to that key," the company explains. "The first time the key is rotated, the cylinder is uniquely coded to only that key. When the key is removed, the cylinder moves into the locked position. When the key is turned again, it will rotate to the unlocked position."
Harbor Truck Bodies' national sales manager Warren Mason says the main benefit of a code-able Bolt lock is that it enables customers to carry fewer keys, which he adds is especially convenient for contractors managing large fleets. "We now have fleets requesting the Bolt locks as standard products," he says.