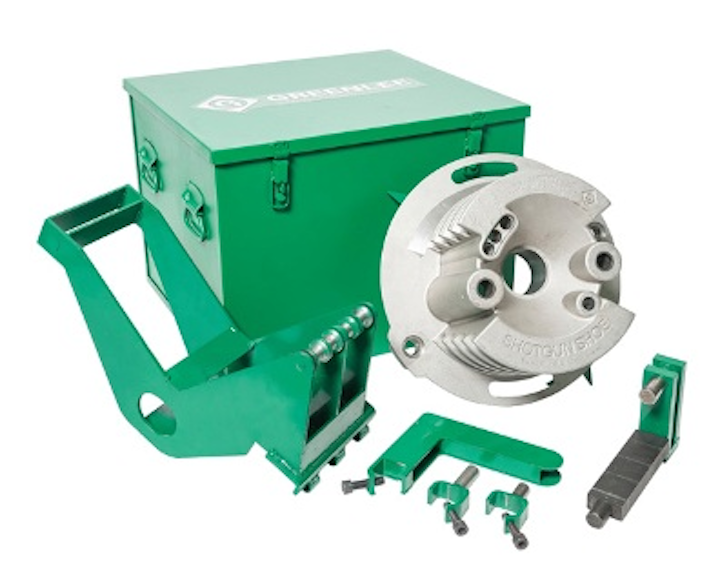 According to Greenlee, its new Shotgun Shoe greatly increases productivity by bending as many as four pieces of conduit at the same time. "The Shotgun Shoe allows contractors and prefabrication shops using triple-nickel benders to bend considerably more conduit than before—increasing productivity and saving time and money," said Sumeet Pujari, product manager for bending and pulling with Greenlee. "The savings keep adding up. For many contractors and prefabrication shops this investment will pay for itself in less than one year."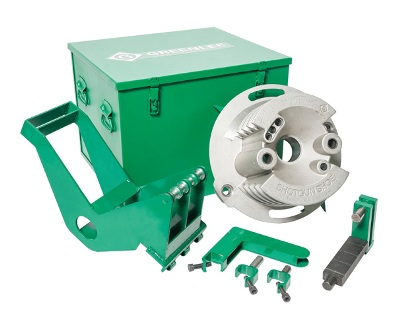 The product is compatible with all current-line 555 electric benders, including 555CX, 555DX and 555C, Greenlee says. Its nested-groove design allows the shoe to bend up to 8 different types of conduit on the same shoe, the company adds. Specifically, the shoe accommodates rigid conduit of ½-inch, ¾-inch and 1-inch in diameter; IMC conduit of ½-inch, ¾-inch and 1-inch in diameter; and EMT conduit of ¾-inch and 1-inch in diameter.
Pujari added, "We chose a nested-groove design to allow users to bend more sizes on the same shoe, which means fewer changeovers and even more productivity." The shoe also features an adjustable length indicator and a clear pointer display for consistent bend results, Greenlee concluded.