Self-adjusting cable-jacket stripper
Platinum Tools says the stripper takes the guesswork out of removing jackets from UTP, STP, multicore and fiber cables.
Dec 31st, 2013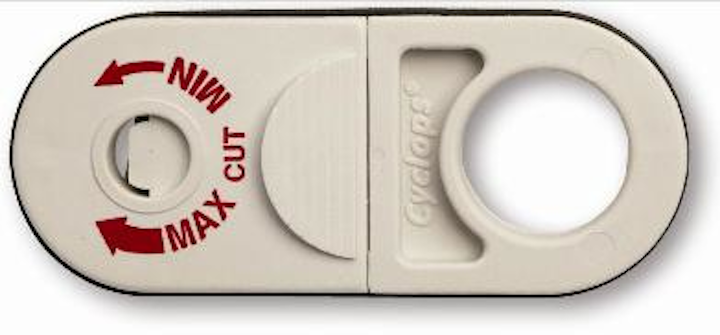 The Cyclops 2 Cable Jacket Stripper from Platinum Tools is now shipping, the company announced. The tool can be used on cables serving data, voice, video, audio, security and other applications, Platinum added. "The Cyclops 2 takes the guesswork out of removing the cable jackets from many types of twisted-pair, UTP, STP, multicore shielded and unshielded, and fiber-optic cables," said John Phillips, product manager with Platinum Tools. "The tool self-adjusts to automatically cut PVC, plenum and others without damaging the braids, foils or conductors. The one-piece design is ready to use out of the package."
The tool accepts cables up to 0.43 inches (11 mm) in diameter.
Previously available as part of Platinum Tools' 10Gig Termination Kit, the Cyclops 2 is now available standalone, as part number 15010. MSRP is $29.95.