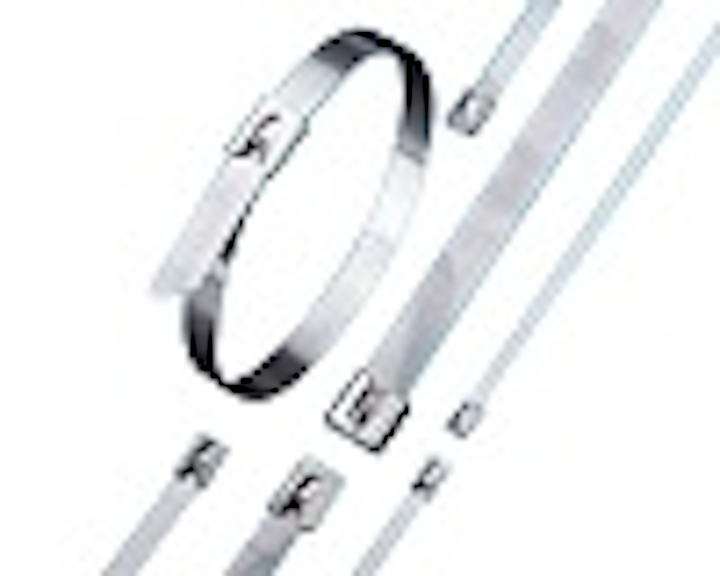 Burndy (Manchester, NH) has added a series of stainless steel fully and partially coated cable ties to its wire management system.

The stainless steel coated and uncoated ties are made of 316 or 304 grade stainless steel with a steel ball-type locking mechanism. The ties' smooth and even edges and the polyester coating guarantee safety to customers as well as cables, says the company. The ties' high strength combined with corrosion resistance suits them for diverse use in cabling deployments for the industrial, energy, construction, telecommunication, petrochemical, data center, and transportation industries.

More from Burndy: Auger bits for cabling installs on wood, composite and fiberglass utility poles

The ties are designed and manufactured to meet or exceed industry standards to deliver maximum reliability. Burndy says they offer considerable resistance to UV radiation, extreme temperatures and vibrations. The stainless steel coated ties are available in black only. Both stainless steel coated and uncoated ties meet the requirements of ABS.

Source:Utility Products