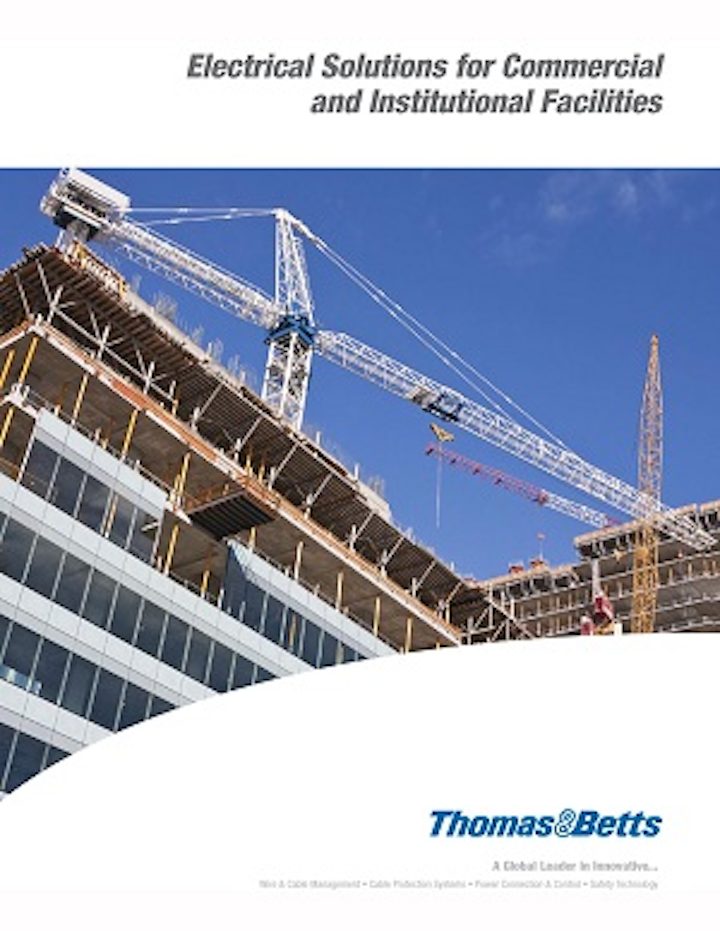 Thomas & Betts (T&B) has issued a new brochure that provides insight into product and technology solutions for electrical challenges typically encountered in commercial and institutional buildings.

"This brochure provides an array of T&B electrical solutions to help electrical contractors, and specifically project managers, install and manage complex electrical systems within the commercial and institutional market," says Chad Smith, vice president, product management and marketing, at Thomas & Betts.

Related product: Shrink-fit cable joints ease splicing process

Entitled Electrical Solutions for Commercial and Institutional Facilities, the brochure provides product groupings that respond to demands for cost reduction, continuous operation and sustainability, grounding and bonding, safety, power quality, and personnel training. It also includes a guide that indicates which of these issues each of the company's product lines is designed to address.

Smith continues, "These sets of solutions are categorized by certain pain points, issues or problems typically faced on a commercial or institutional project. T&B solutions are designed to deliver greater efficiency, safety and economy to the people who construct and manage commercial and institutional buildings."

View/Download the brochure.