Cable-raceway installation kit
Package contains fittings and fasteners needed to install Wiremold's V500 and V700 raceways.
Apr 17th, 2013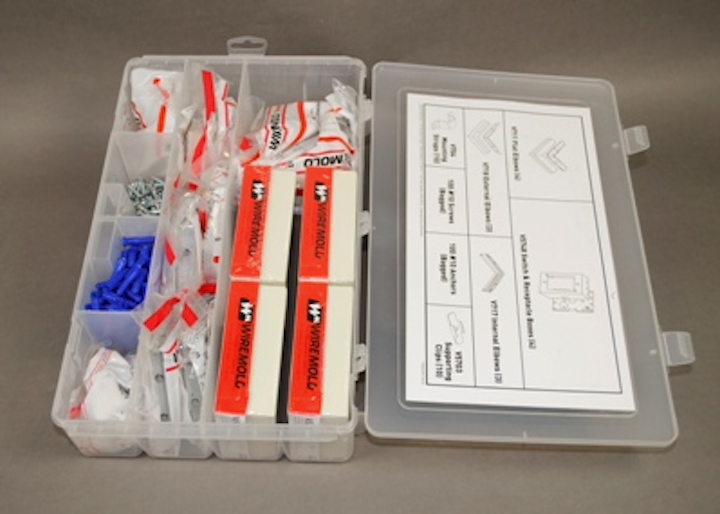 The Grab 'n' Go Kits from Wiremold include an assortment of the typical fittings, fasteners and screws needed to install the company's V500 and V700 Series raceways. The box contains individual compartments for the pieces.
"Each kit provides enough fittings for a typical 30-foot installation of Wiremold V500 or V700 raceway drops," the company says. "Kits include flat, internal and external elbows; switch and receptacle boxes; mounting straps; and screws, fasteners and clips. All fittings are separated by part number into individual compartments to make locating raceway accessories fast and easy."