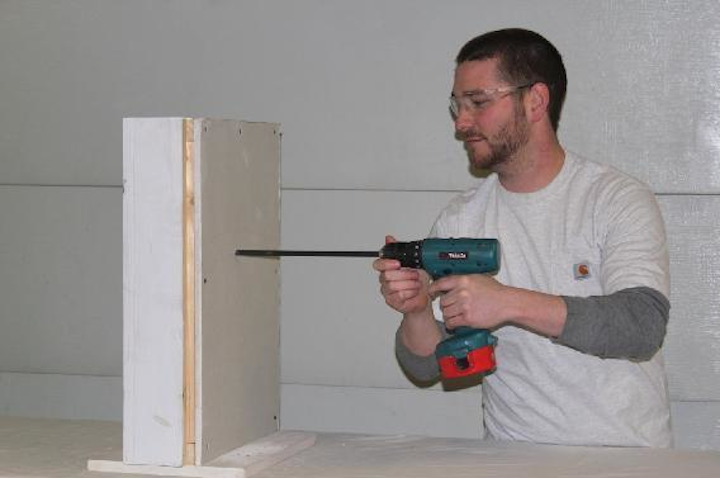 SnakeBit Drill, LLC has introduced its SnakeBit Drill, a hollow shank installer drill bit used to more efficiently deploy phone lines, Romex electrical wires, computer networking cables, satellite and cable T.V. cables, etc. The hollow shank drill bit's patented design eliminates the need to fish wires backwards through walls.
SnakeBit calls the product "the first and only installer drill bit that allows the user to install in the same direction that they are working." 5/16", 3/8" and 1/2" drill bits are available in lengths of 18" (standard), 28" (long), 36" (extra long). Applications include: residential and commercial electrical installations; computer networking and satellite/cable TV installations; and HVAC and security system installations.

The company notes that, in addition to eliminating unnecessary steps, the SnakeBit installer drill bit protects delicate phone lines and wires from debris and damage during installation caused by fishing wire backwards, by creating "a solid chase way through the wall that the wire is to be installed in." For more information, visit www.snakebitdrill.com.
See also: Getting bulky fiber jumpers through an innerduct

Use a catcher when drilling into ceilings