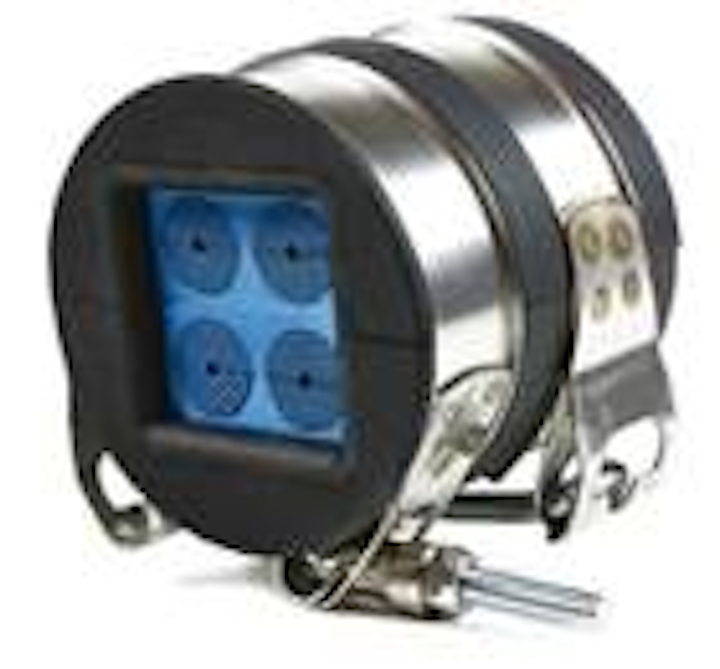 The CES Conduit Seal from Roxtec was developed for use with conduits, hybrid cables and coaxial-cable applications found in the telecommunications industry. The company says the seal system is lightweight and easy to install, and allows the use of preterminated cables. Additionally, its retrofit feature allows adding the seal to existing sites without having to disconnect cables.
"The new seal eliminates the problem of water and rodents entering the conduits causing damage to the system, fiber, coax and power cables—especially during freezing temperatures," Roxtec says. The company adds that the seal eliminates the need for silicones, butyl and other sealing masses "that will eventually fail in a short time."
The CES Conduit Seal is supplied as a kit, which includes two stainless-steel clamps and Roxtec sealing modules that are adaptable to cables of different sizes. "This kit simplifies everything from design and planning through to purchasing, installation and logistics," the company says. Modules are adjustable to fit a variety of cable and pipe diameters, Roxtec concludes.