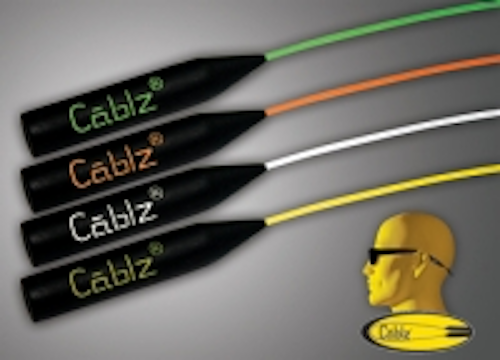 Coming in somewhere very close to the burgeoning spectrum for "wearable technology", Cablz (www.cablz.com) recently announced its new line of adjustable eyewear retainers, dubbed CablzMonoz.

The Cablz eyewear retainers feature a patented ball bearing technology. The CablzMonoz are designed to be worn extended at regular length or adjusted for a closer fit to the back of the head to make the user's eyewear more secure. The original Cablz were designed with a non-adjustable, coated, surgical-grade stainless steel cable. For the company's latest product, the cable is replaced with fluorescent yellow, fluorescent orange, fluorescent green or white non-conductive monofilament -- and it's adjustable.

Other features include the following: available in 14-in. lengths; available with new universal rubber ends that fit most frames on the market; ideal for utility and other electrical power system workers because they are non-conductive.