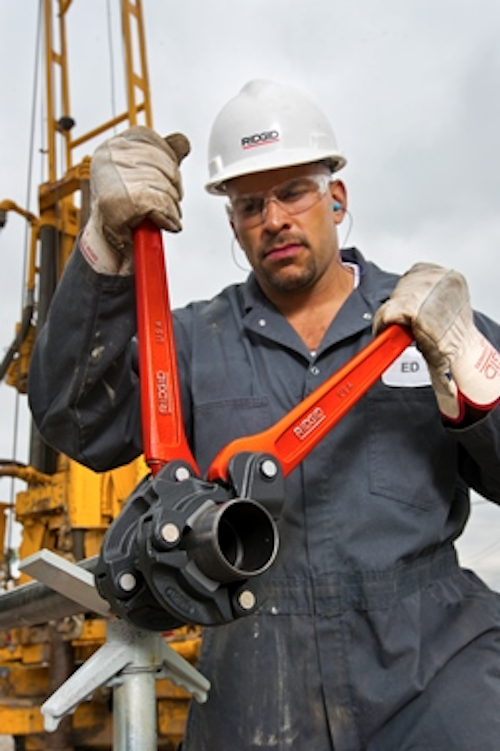 The Inner Tube Core Barrel Wrench from Ridgid are "designed with a textured gripping surface that does not slip, so outer and inner tube components can be assembled and disassembled without causing damage or deforming the tubes or accessories," the company says. The wrench features replaceable inserts, which Ridgid explains significantly extend the total lifetime of the tool. The inserts also maximize the wrench's grip strength while minimizing tube abrasion.
The wrench incorporate a three-jaw design, which prevents tube distortion and, the company says, ensures the core-barrel system's inner tube continues to fit within the outer tube. "The jaws lock to prevent disengagement from the tube," Ridgid points out, "allowing the simple making and breaking of connections and one-handed ratcheting of the tool. The handle is also optimized for core barrel torque requirements to greatly increase the ease of use."
Currently, Models WLN-IT (Size N) and WLH-IT (Size H) are available, with the company promising WLB-IT (Size B) and WLP-IT (Size P) coming soon.