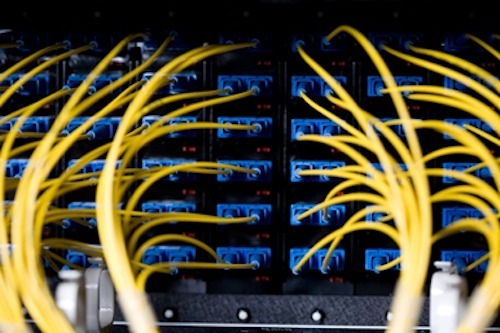 Systems integration firm Vision Technologies recently announced that over the past 10 years, its cable installation projects have amassed more than 105 million feet of cabling installed. "That is the equivalent to 700,000 network cable runs, or running cable from the Baltimore/Washington (BWI) airport to Los Angeles eight times—with enough cable left over to go from BWI to St. Louis," the company noted when announcing the milestone.
Vision Technologies has completed cable installation projects using coaxial, twisted-pair copper, and fiber-optic products from vendors including Berk-Tek, CommScope, General Cable and Superior Essex, "to name a few," the company noted. "In its early days, Vision was known primarily as a cable installation company, but quickly grew its services to include data centers, audio-visual, access control and security, and wireless technologies. In addition, Vision specializes in design-build technologies to accelerate projects through its Integrated Technology Delivery process," Vision added.
The company's senior vice president of sales and marketing, Al Saxon, commented, "That is an awesome statistic and one Vision should be proud of. Just taking a flat-line extrapolation, that's over 10 million feet every year." He added that the company's operations team, comprising 150 employees, deserves congratulations along with Vision's sales and purchasing teams.