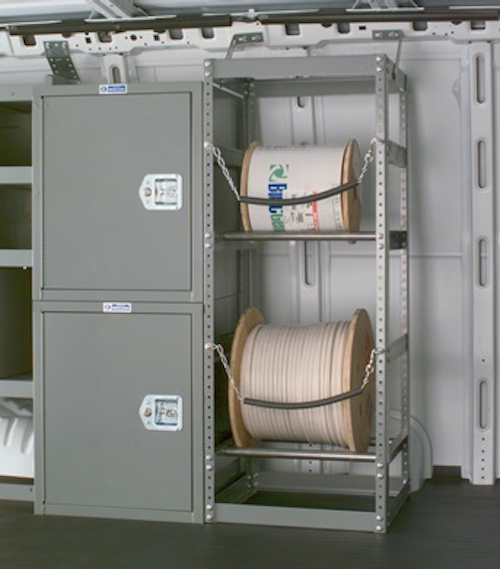 Adrian Steel Company provides a number of van-upfit packages designed specifically for cabling technicians. According to Adrian, the company "understands that professionals in the cabling field have special requirements when it comes to transporting their equipment. Cabling technicians need storage solutions that will work for them and their industry-specific tools, like the seemingly endless ropes of cables, various connectors, adapters, splitters, wall plates and more."
The company provides upfits for cable TV, satellite, and telecommunications installation specialists, which are "designed to help professionals provide quick and efficient service and installations." Adrian Steel's upfit packages include some of the following features.
Cable Reel Holder (pictured)—Storage solution for large spools of cable and wires. Measuring 18"W, 46"H, 18"D, the cable reel holder is "durable and helps keep cargo safe and secure during transportation," the company says.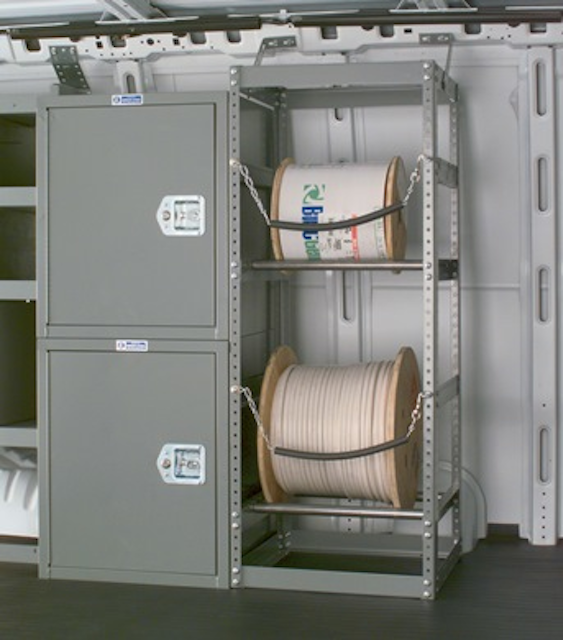 5-Bar Wire Reel Holder (pictured)—"A convenient way to store smaller spools of wires up to 6 inches in diameter," Adrian says, adding that the holder "can be easily mounted to the end of a shelving unit."
Partition—Designed to separate passengers from the cargo in the back as well as to protect passengers from shifting equipment, partitions also can accommodate a variety of accessories, such as a hook bar, to increase storage options for cables.
Shelving (curbside and streetside shelves pictured)—"Equipment in the cabling industry is always evolving as new technologies emerge," Adrian Steel recognizes. "The ADseries adjustable shelving units are as flexible as technicians need to be. To accommodate the constant change in the industry, technicians have the freedom to store their equipment the way that works best for them by simply unscrewing the bolts on the shelves and placing them in their desired positions."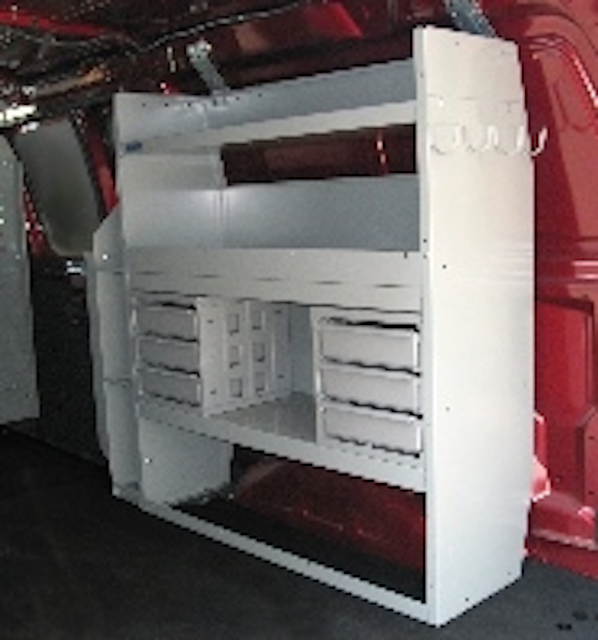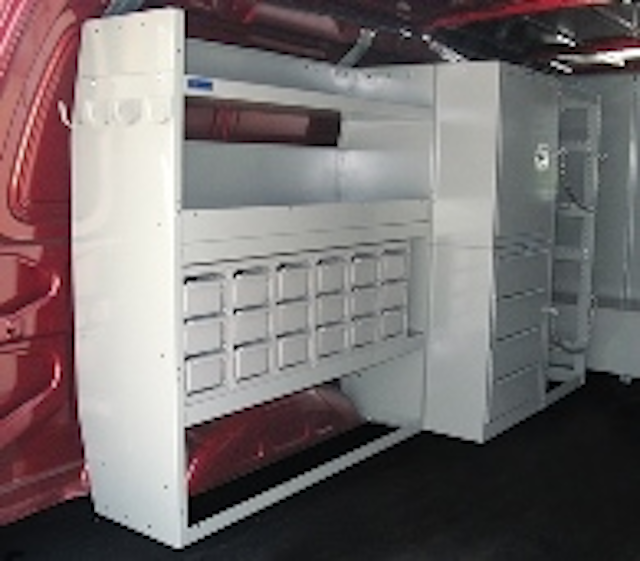 The upfit packages available from Adrian Steel can vary depending on the industry served and the vehicle in which they are installed.
View Adrian Steel Company's portfolio of upfits for cabling technicians.