Lightweight, rugged tablet for cabling installers and field technicians
Janam's Android-based XT1 supports 2D barcode scanning and is equipped with WiFi as well as 4G-ready WAN communication.
Sep 19th, 2014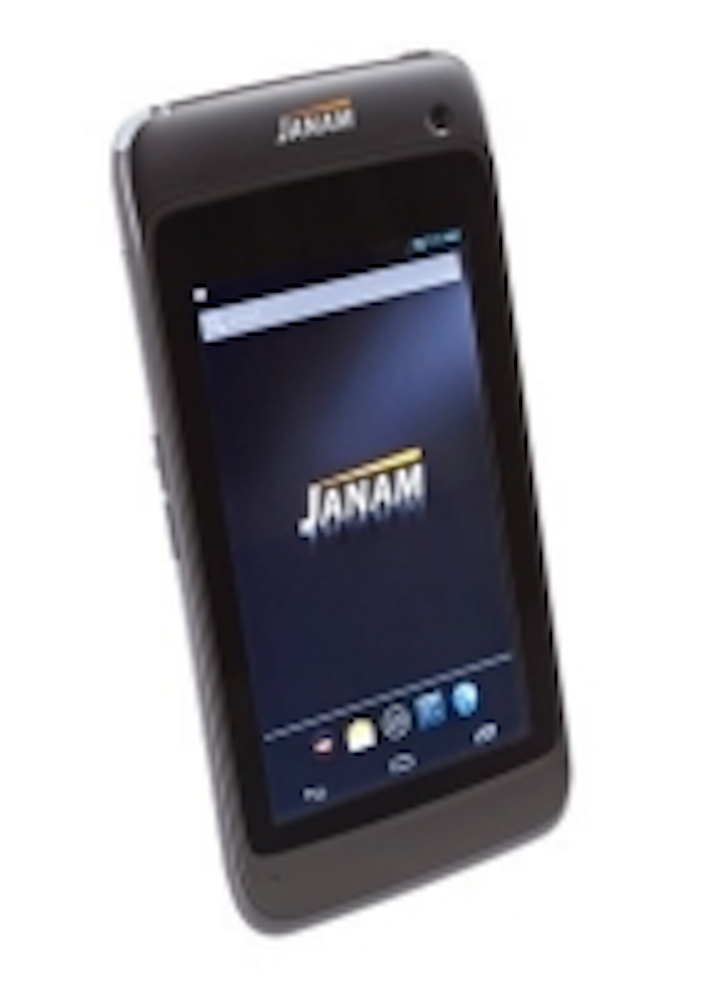 The XT1 is Janam's newest computer designed for a mobile workforce, including cabling installers and technicians, as well as other professionals who primarily carry out field work. Janam describes the XT1 as a light, power tablet "with industry-leading performance and unparalleled versatility." It is the company's first device to support the Android operating system. Among the device's built-in capabilities are 2D barcode-scanning technology, "to eliminate the challenges often associated with camera scanners or bulky sled attachments," the company notes.
It also is equipped with RG-ready UMTS/HSDPA/HSUPA/GSM wireless wide area network communication (optional), and 802.11a/b/g/n dual-band WiFi. "With IP54 sealing and the ability to withstand repeated three-foot drops to concrete, the XT1 delivers the reliability needed to excel in the most-demanding environments," according to Janam.
The XT1 also features a 5.9-inch touchscreen, embedded RFID and NFC capabilities, Bluetooth 4.0, GPS, motion-sensing accelerometer, front/rear cameras, MicroSD card slot, MicroUSB connector, and a 3000mAh rechargeable LiIon battery.
Janam's chief executive officer, Harry B. Lerner, praised the new tablet: "Many enterprise customers require more screen viewability than traditional PDAs or handheld computers offer, yet full-display rugged tablets are large, thick, heavy and unwieldy. Janam resolves this dilemma. The XT1 blends cutting-edge technologies most often found in consumer phones with mission-critical key features that enterprises need, such as ruggedness, sealing, barcode scanning and rapid battery recharging. The result is a sleek, lightweight, rugged mini-tablet that delivers superior performance without sacrificing usability."