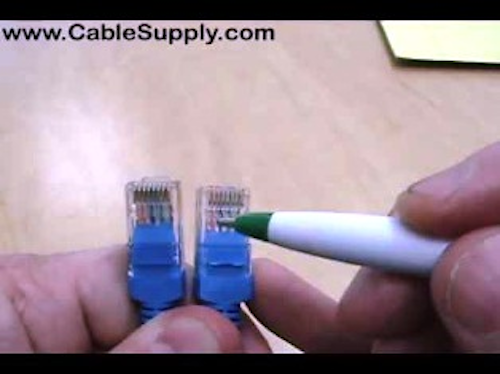 "Making some patch cables, Cat 6, with a load bar," is the topic of a new Network Cabling 101 video found on Youtube, produced by Philadelphia-based network cable installation firm Bridge Cable.

"Prepping the wires is pretty much the same [procedure] as any patch cable but [requires] more time inserting them into the load bar than is typical with Cat 6 cables," notes a technician from the firm in the set-up text for the video. "Remember to always crimp into or onto the jacket of the actual cable; this allows the strain to remain on the jacket. Most of the time you are not unplugging many times, but make sure your cables can take a tad bit of abuse!"

Philadelphia's BridgeCable.com also services New York City and the entire New Jersey area. Call 877-832-1206 for free quotes and site survey information from the company's project managers.
SEE ALSO:The top 10 problems network technicians encounter