Non-metallic conduit and fittings for cable management and protection
HellermannTyton says HelaGuard is a flexible, versatile, lightweight cable management and protection system.
Oct 31st, 2014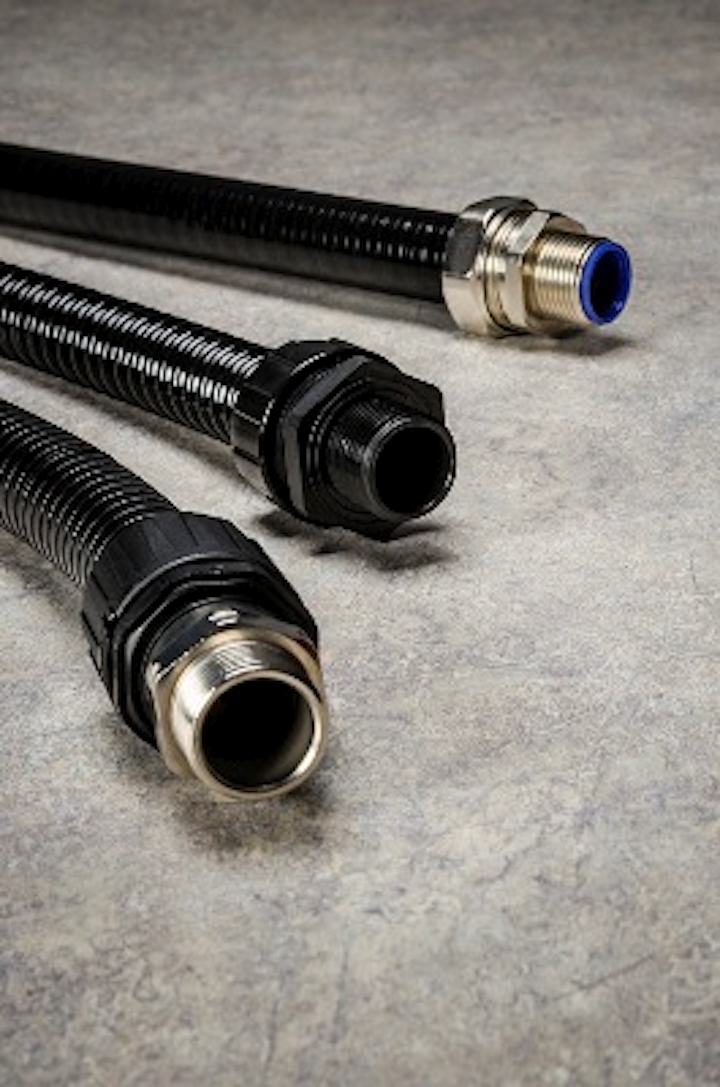 HellermannTyton recently introduced HelaGuard, a non-metallic conduit and fitting system that provides cable management and protection from dirt, debris, UV light, abrasion and other harm. The non-metallic conduits and fittings work together to provide a customized solution, the company noted, offering "lightweight, highly flexible protection, suitable for a wide range of markets, including light rail, electrical/OEM, construction and solar."
The HelaGuard conduits are available in a selection of high-performance materials, the company said, including flame-retardant and UV-resistant nylons. They are also available in solid and slit models. Slit options allow for ease of installation and maintenance, while solid conduit fittings work together to provide an enclosed system—protecting wires and cables from the ingress of liquid and dirt.
The reinforced spiral and smooth tubing available in the HelaGard system "are designed with a smooth, inner bore," HellermannTyton said, "which makes it easy to insert wires. The spiral reinforced design enhances tubing strength and crush resistance." Fittings are available in snap-on and compression-fit variations. Both types are available in straight, elbow, flange and T-connector styles. "Snap-on fittings are offered with a nylon NPT thread or a nickel-plated brass metric thread for secure, lightweight connections," the company added. "When paired with solid conduits or tubing, HelaGard fittings provide liquid-tight ingress protection up to IP68."
A number of accessories are available for the HelaGard cable management and protection system. "Easily cut tubing and conduit to required length with HelaGard ConCutter," the company advised, adding, "End caps enhance protection by covering unterminated ends of conduit and tubing."