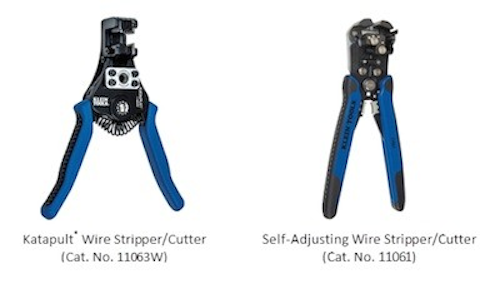 A recent video from The Controls Freak (TCF), a website dedicated to covering the building automation systems (BAS) controls industry, discusses the basics of stripping wire or cable typically used for communications in a BAS.
When it comes to installing building controls systems, it's "the little things that count, attention to details - and one of those things is how to strip wire," states TCF's Abel Ramirez II. He adds, "Everyone thinks they know how to do it from the days of putting subwoofers and amps in their car, or maybe adding an outlet in their house, and from that point forward they said, I know how to strip wire - I know how to connect stuff."

The video gives special attention to describing how technicians should properly tape up connections when they've completed a job, the better to leave wires looking clean and professional. "Don't make these mistakes," says TCF's Ramirez. "Don't be 'that guy' twisting together all kinds of stuff and throwing wire nuts all over the place."