Cat 5e cabling installation to a patch panel and 66 block
Recent technician video from CableSupply.com details the process.
Oct 27th, 2014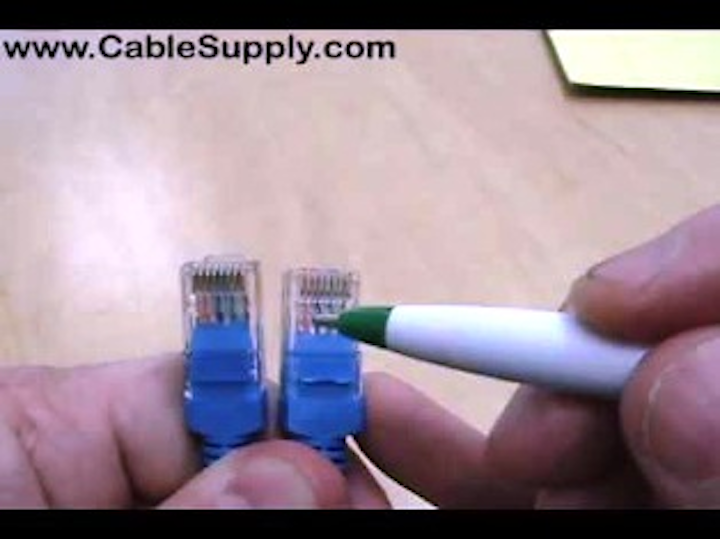 This recent video from CableSupply.com (Oceanside, CA) follows a cabling installation technician from the voice and data systems supplier as he pulls two groups of Cat 5e cable into a data center. The blue cable is terminated onto a patch panel and will be used for data transmission, and the white cable is terminated onto a 66 block and will be used for phone systems.
Cable Supply is the sister company of Nova Voice & Data Systems, a cable infrastructure installer specializing in telephone system and computer network installations for small and medium-sized businesses. The company says its technicians install Ethernet and fiber-optic cable, set up phone systems, manage computer networks and VoIP systems, cable data centers, and perform jack and wire terminations for business, non-profit, and municipal organizations.